After a user has set up call forwarding they can disable it anytime within the Command Settings. Once call forwarding has been disabled the user can sign up again later if they like.
To disable call forwarding for Twilio:

1. Log in to https://agent.kw.com with your KW login credentials.

2. Click your name at the top of the screen and select Settings from the drop-down.

3. From the Connected Applications page, navigate to the Twilio application and click Manage.

4. At the bottom of the page, click Disable Call Forwarding.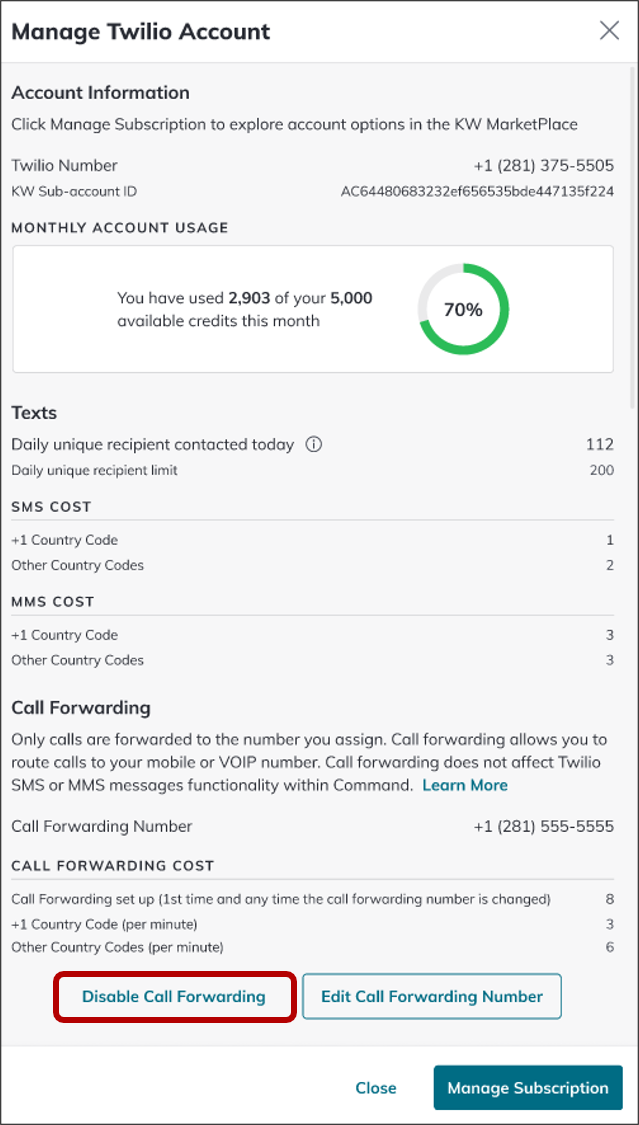 5. Click Yes, Disable Call Forwarding to confirm.

The number will be disabled and call forwarding will stop immediately.