Within Command, there is an easy way to contact KW Technical Support, without leaving the page you are on. The Live Chat feature allows you to chat in real time with the KW Support team, where they can address any issues you have. This Live Chat feature is available Monday - Friday, 9:00 a.m. to 5:00 p.m. CT.
To use the Live Chat feature:


1. Log in to https://agent.kw.com with your KW login credentials.

2. Click the question mark icon at the top right of any page in Command, and the Help and Information panel will appear on the right side of screen.


3. Click the Chat with Support button in the Help and Information panel.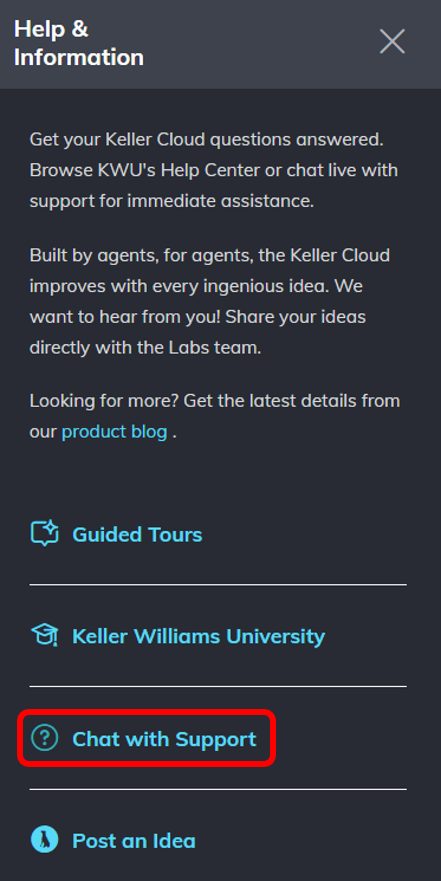 4. A few help article suggestions will appear, to access the chat, click Get in Touch.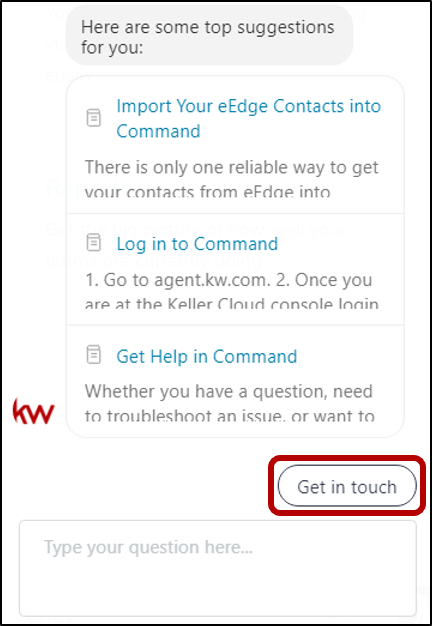 5. It will ask you how you want to get in touch. Click Live Chat.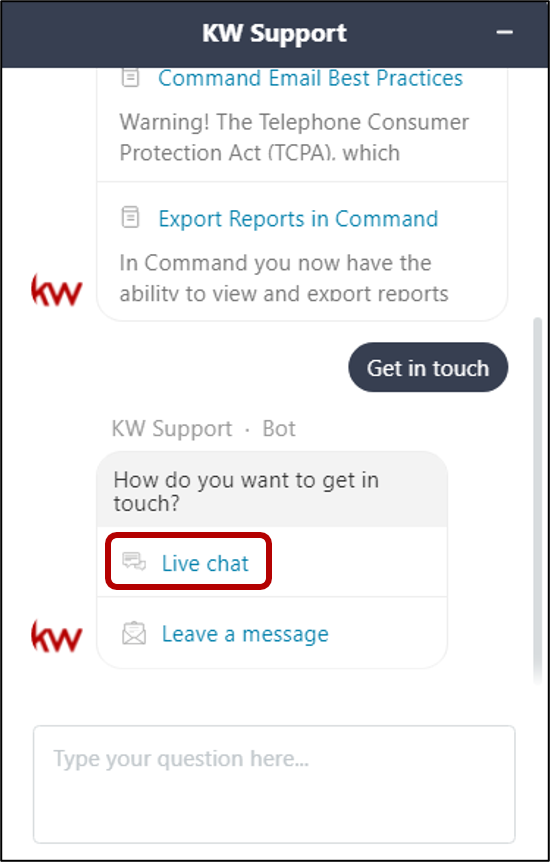 6. A quick form will appear with info the KW Support Team needs to help you fix the issue you are experiencing. Complete the form, add as much detail as possible to the Message field, and click Start Chat.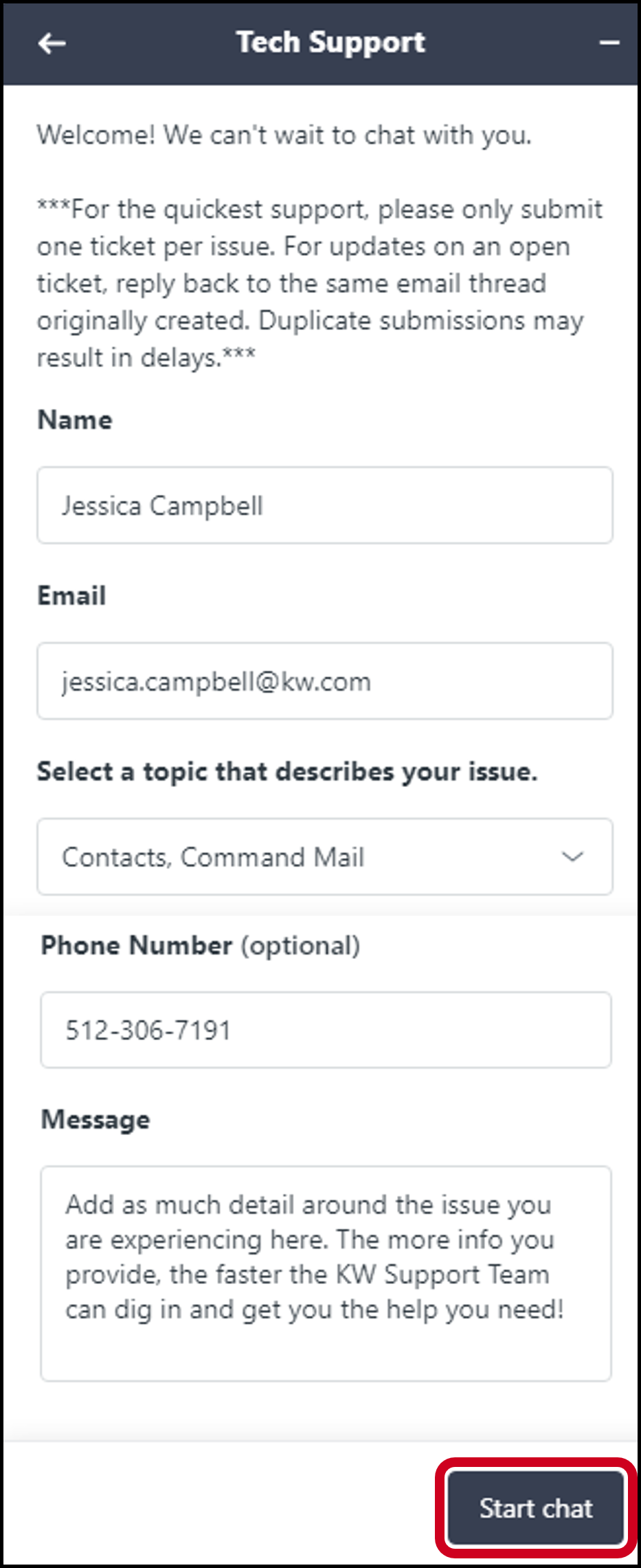 Once you start the chat, you can continue working in Command, and a Support representative will respond as soon as they are able.