When a user has completed a real estate transaction in Command they will move that Opportunity into the Closed Phase. Once it is moved to the Closed phase the Opportunity will still be available in the Opportunity pipeline for 30 days. However, the user can still utilize the All Opportunities search to find later if necessary.
To close an Opportunity:
1. Log in to https://agent.kw.com with your KW login credentials.

2. Click the Opportunities icon,

on the left sidebar.

3. From the Opportunities Dashboard, click on the phase where your Opportunity is located.

4. Next, click and hold the six dots on the left of the Opportunity card and drag it to the Closed phase.
5. A pop-up will appear, asking the user to confirm the closing date. Click Confirm Closing Date. If the actual closing date is different from the estimated closing date, that date will be changed automatically in the Opportunity Details.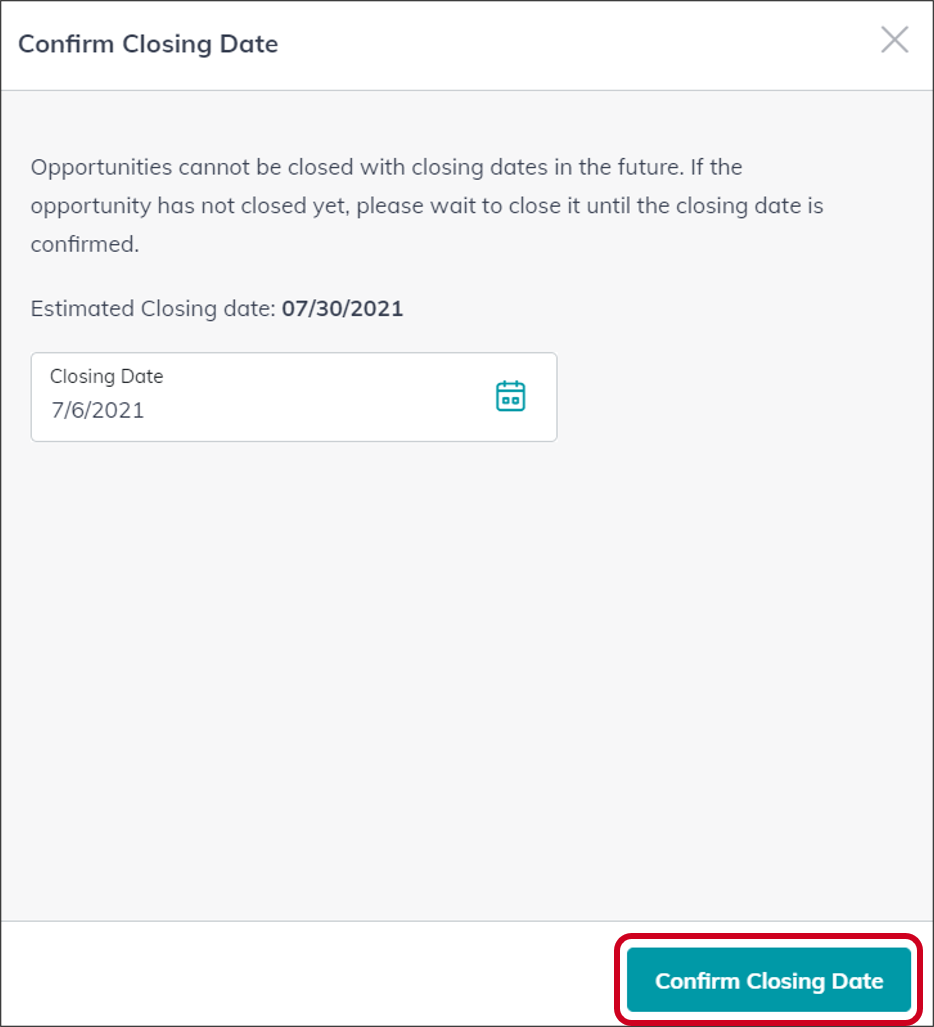 The Opportunity will remain in the Closed phase for the next 30 days before it disappears but it can still be found by using the All Opportunities Search if need be.