If a contact has unsubscribed themselves from your emails through Command Email, there is a way for them to be resubscribed in Command. This requires the contact to give consent to be opted back in to receiving marketing emails sent from your Command account. If you are unsure if a client has unsubscribed, you can reference the Command Email Engagement Report.
To resubscribe your contacts to Command Email:
1. Log in to https://agent.kw.com with your KW login credentials.

2. Click the Contacts icon,

, the left sidebar.

3. Locate the desired contact and click on their name.

4. Click the ellipses icon, in the top right hand corner and select Resubscribe.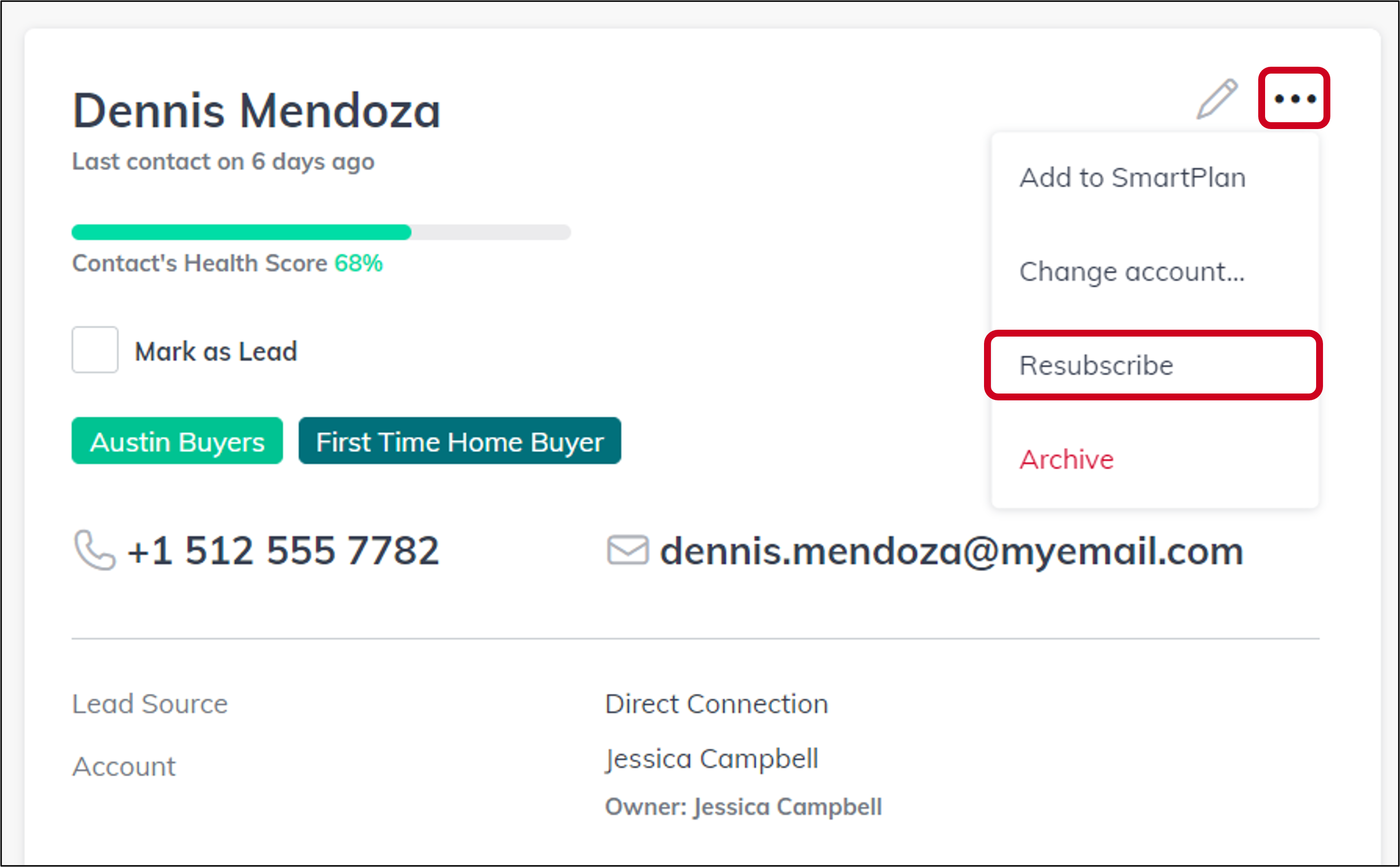 The resubscribe option will visible for all contacts, even if they haven't unsubscribed.

5. Click the checkbox acknowledging that the contact asked to be resubscribed. After that, click Send Resubscribe Email Now.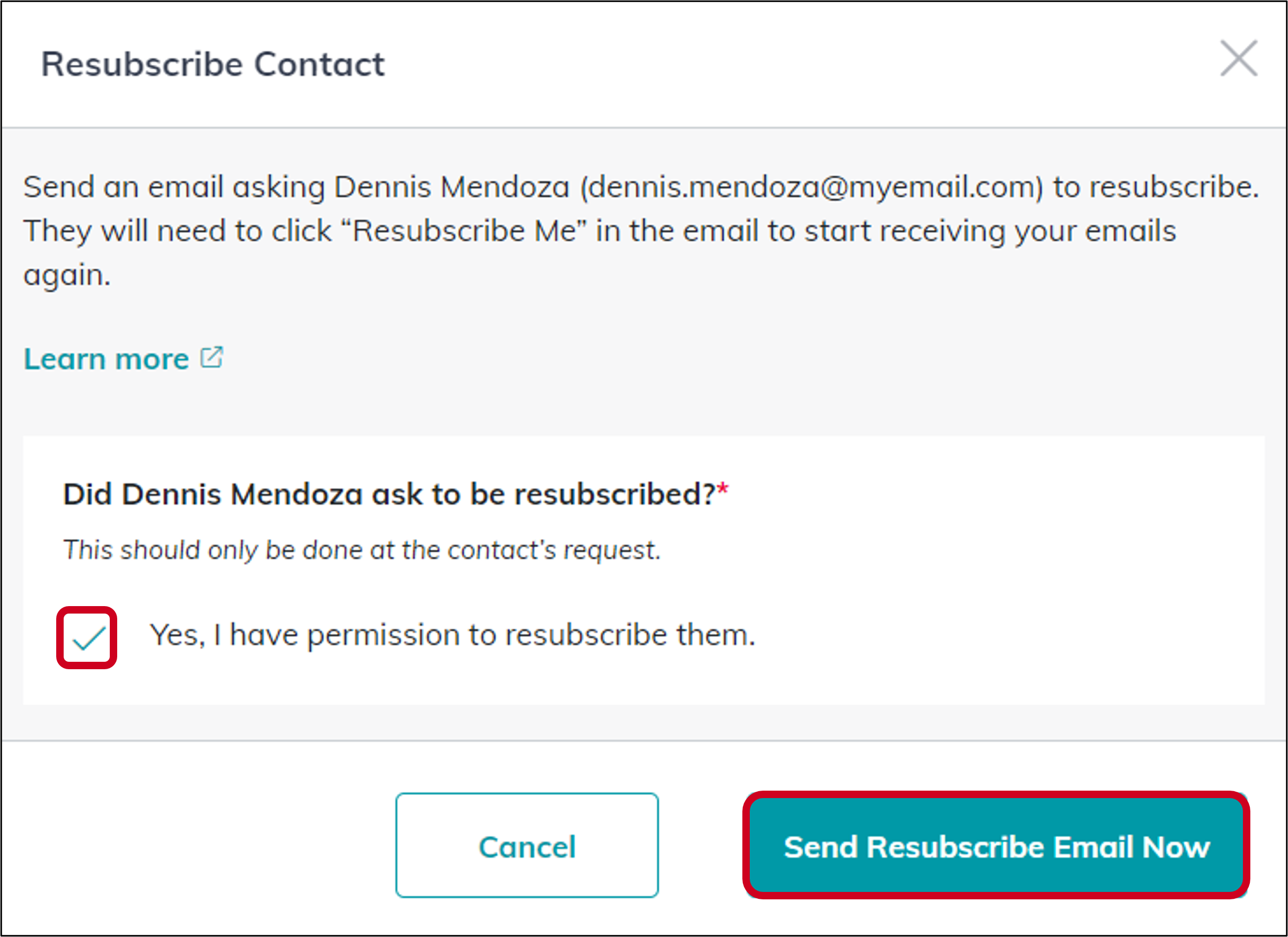 If you send the resubscribe email but the contact hasn't actually unsubscribed from your emails a banner will appear at the top of the page stating so.

6. The client will receive an email like this and they will click Resubscribe Me.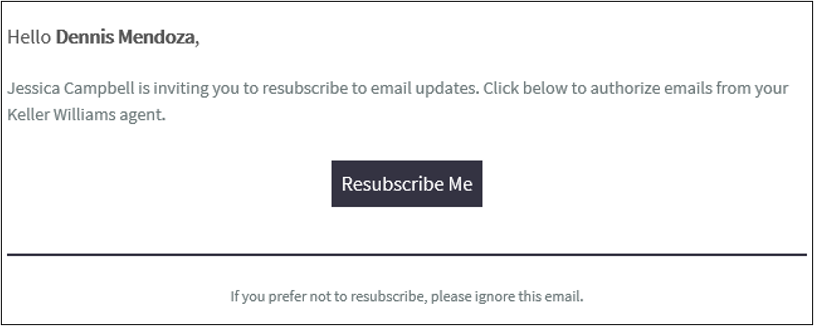 After they have resubscribed, you will receive a notification, where you can click to view the contact in question.