If you no longer use a SmartPlan, whether it is from the SmartPlan Library or custom, you can easily delete a SmartPlan. This will totally remove it from your My SmartPlans list.
In order to delete a Smartplan you will first need to ensure all contacts have been unsubscribed from the plan. If the plan still has contacts on it, you will not be able to delete it.
If you have published a SmartPlan to the SmartPlan Library and are going to delete it, keep in mind that deleting a SmartPlan from your list does not remove it from the SmartPlan Library. If you want to totally remove it, you will also need to unpublish the SmartPlan (this will not delete it for any agent who has downloaded that SmartPlan previously).
To delete a SmartPlan:


1. Log in to https://agent.kw.com with your Keller Williams login credentials.

2. Click the SmartPlans icon,

, on the left side of the home page.

3. Find the SmartPlan in question, click the three dots to the right of the SmartPlan and choose Delete.
If there are any contacts added to the SmartPlan, this option will not be available. In this situation, you will need to remove all contacts from the SmartPlan, then delete.
You can see the number of contacts added to a SmartPlan in the Contacts column: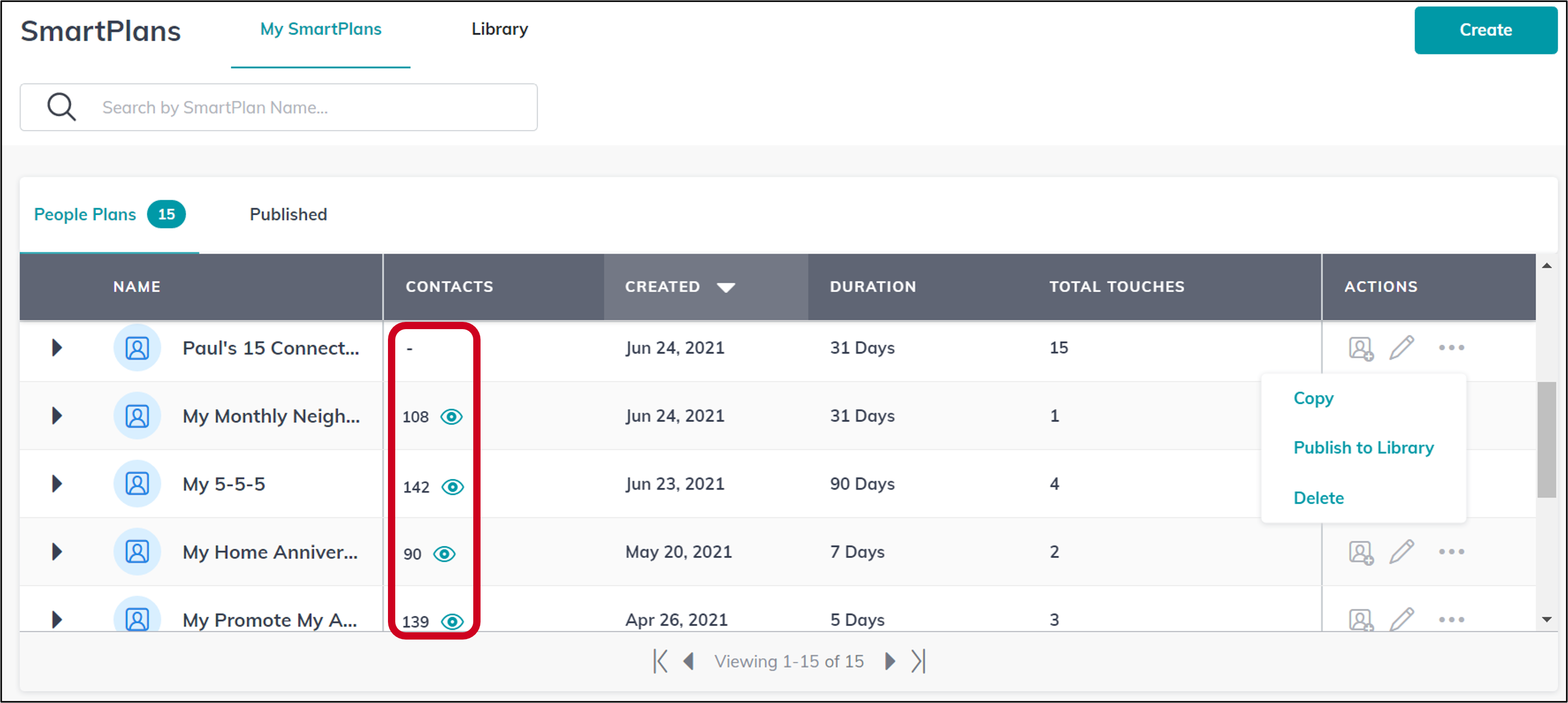 4. A confirmation will appear, click Yes, delete.