In Command MC, the Market Center Leadership (MCA, AMCA, OP, TL, Assistant TL) can decide to either approve all eligible agents automatically or to manually approve eligible agents one by one.
If an agent is approved, they will remain in the Luxury program for two years before they will need to become eligible again. An agent can become eligible to be apart of the Luxury program by meeting the following requirements:
If an agent doesn't meet these requirements the MC will need to submit a Luxury Exemption Request to the Region, where the request will be subject to approval by Regional Leadership.
To set up auto-approval for KW Luxury Eligible Agents:
1. Log in to https://agent.kw.com with your KW login credentials.

2. Click Command MC at the top of the page.
3. If you have Regional and Market Center roles or have leadership roles in multiple Market Centers, click your name, at the top right of the page, and ensure the correct Market Center profile is selected.
4. Click the Directory icon,
, on the left sidebar.

5. Click the Offices tab.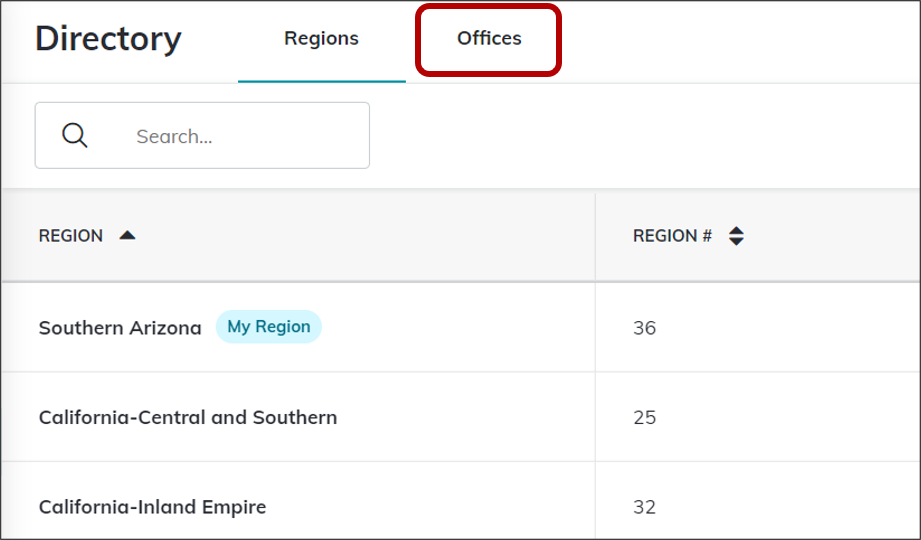 6. Click on your office name.
7. Click the drop-down arrow beside Luxury Information.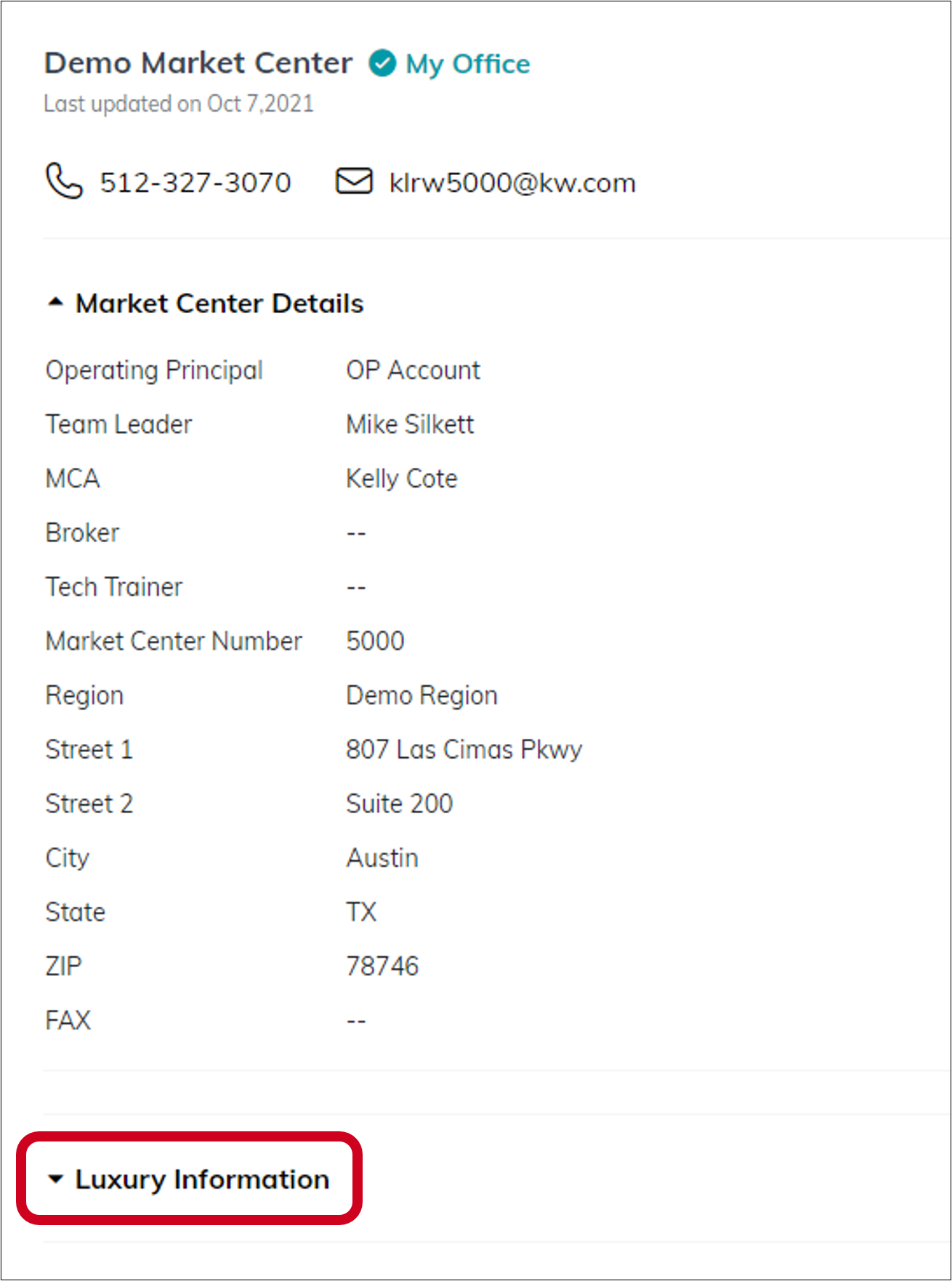 8. When this section opens up, click the edit icon,

.

9. Click the Auto-approve Agents checkbox . This will enable the auto acceptance of Luxury agents in the market center that have reached the minimum number of properties required.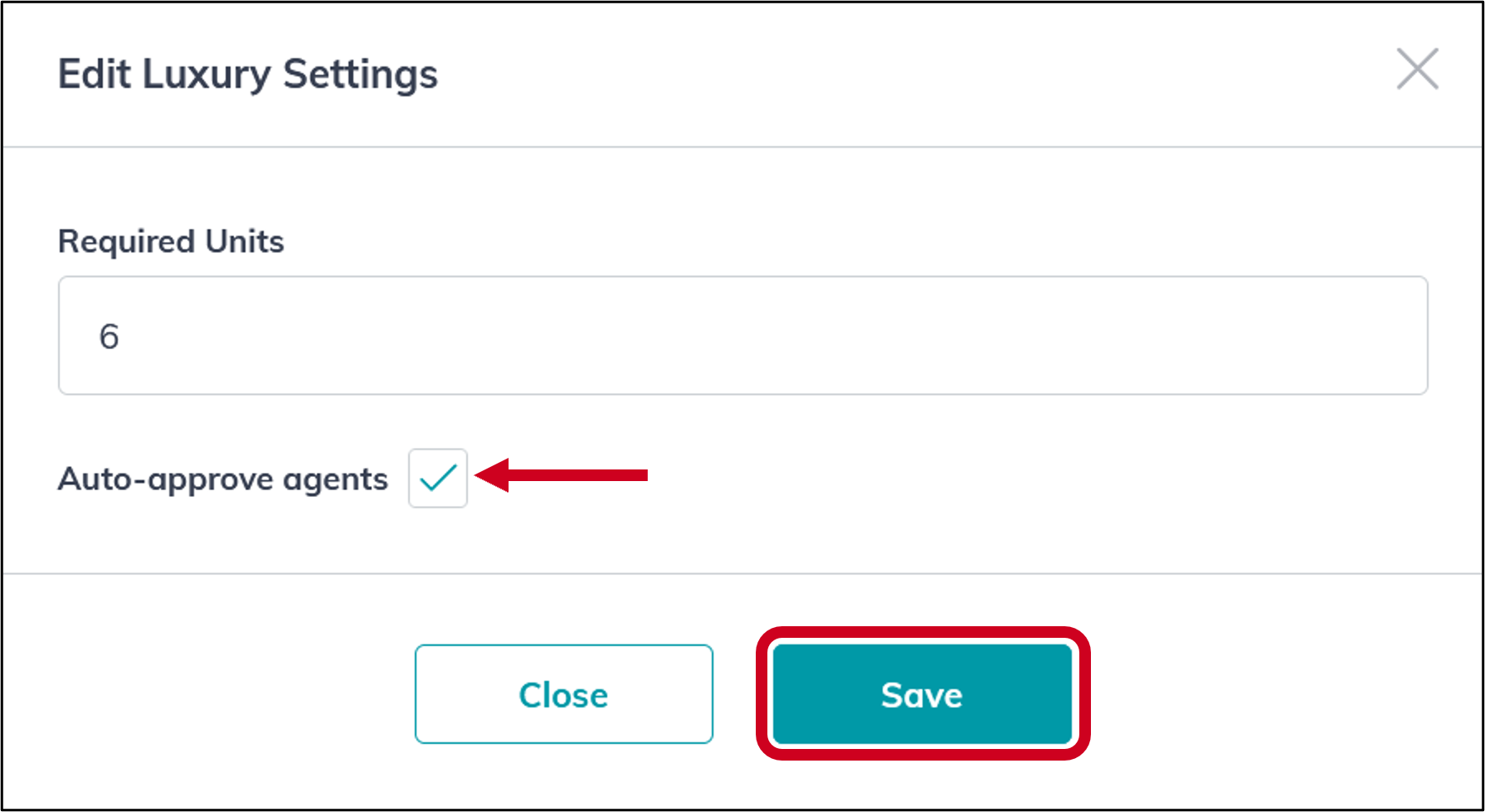 If the required units sold are adjusted after approval, it will not affect the currently enrolled members until their 24 month rolling approval expires.