The MC Team Management Tool is the tool that the MCA and AMCA(s) uses which drives the official organization and roster for the teams in your Market Center. These team rosters directly affect team setup in Command and KWRI Awards. Access to this tool is based on the role a leader has on their KW White Pages profile, which include the following roles: MCA, Assistant MCA, and MC Leader.
In Command, we have separated an agent's personal Command account from their team Command accounts. Associates that are a part of a team will have their own personal Command account as well as a team Command account they can switch between at any time. The data in these two versions of Command are kept totally separate.
As a result, if a team is deactivated before they have a chance to take care of a few things, the team members will lose Command data and access to all lead/contacts, in the team Command account.
Click here to learn more about what to consider before deactivating a team in the MC Team Management Tool.
If the team dissolves for whatever reason the team will need be deactivated in the tool. The team can be reactivated at any time after as well.
To deactivate a team in the MC Team Management Tool:
1. Log in to https://agent.kw.com with your KW login credentials.

2. Click Command MC at the top of the page.

3. Click the Administration icon,

, on the left side of the page.


4. On the left side of the page, click the Team Management category, then select Teams.

5. Find and select the team, by clicking on the Team Name.
6. Click the edit icon,

, on the right side of the screen.

7. Click the Status drop-down and select Inactive.

8. Click Save Changes when done.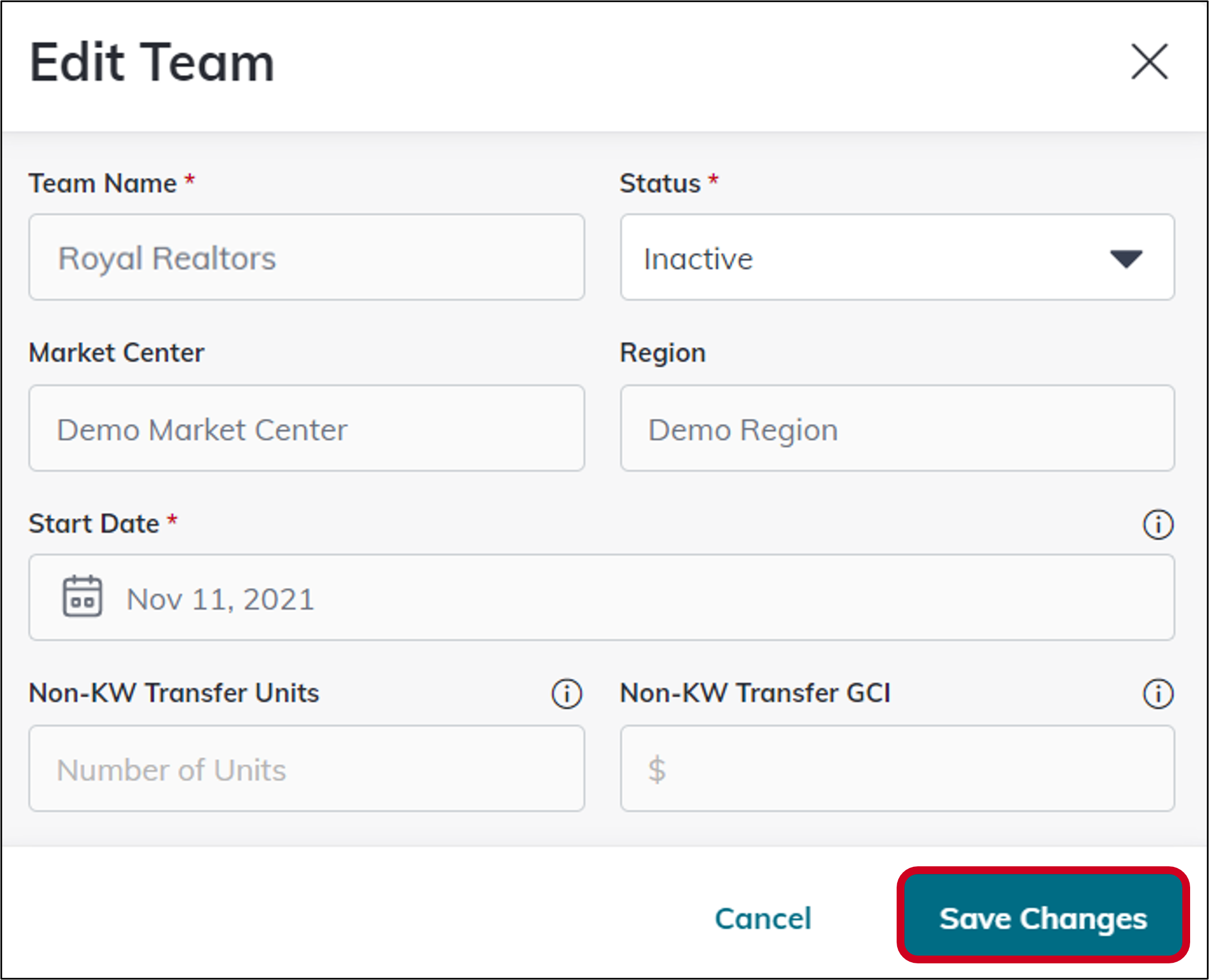 9. Click Yes, Deactivate Team to confirm.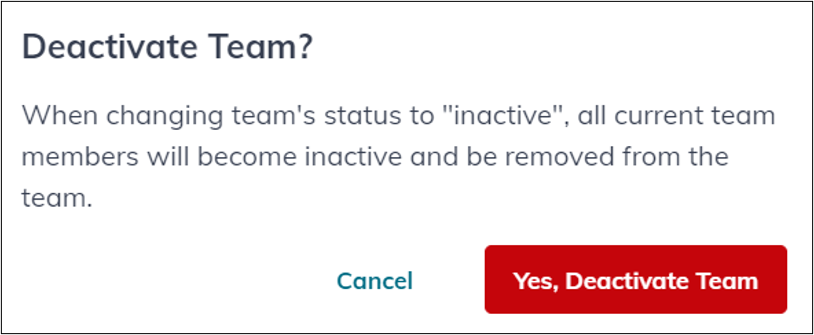 The team status will be updated immediately and all team members will be removed from the team.