It's easy to organize your database using the Command App, especially when you need to quickly add a contact tag to a lead/contact. The biggest thing to keep in mind is, you can't create new tags in the app, they have to already exist. If you need to add a tag that doesn't exist yet, go to your desktop and create the contact tag there. Then you will be able to utilize that tag in the app.
To add or remove contact tags with the Command App:


1. Log in to the Command App with your KW login credentials.

2. Tap the Contacts icon,

, on the bottom of the screen.

3. Tap on the desired contact name.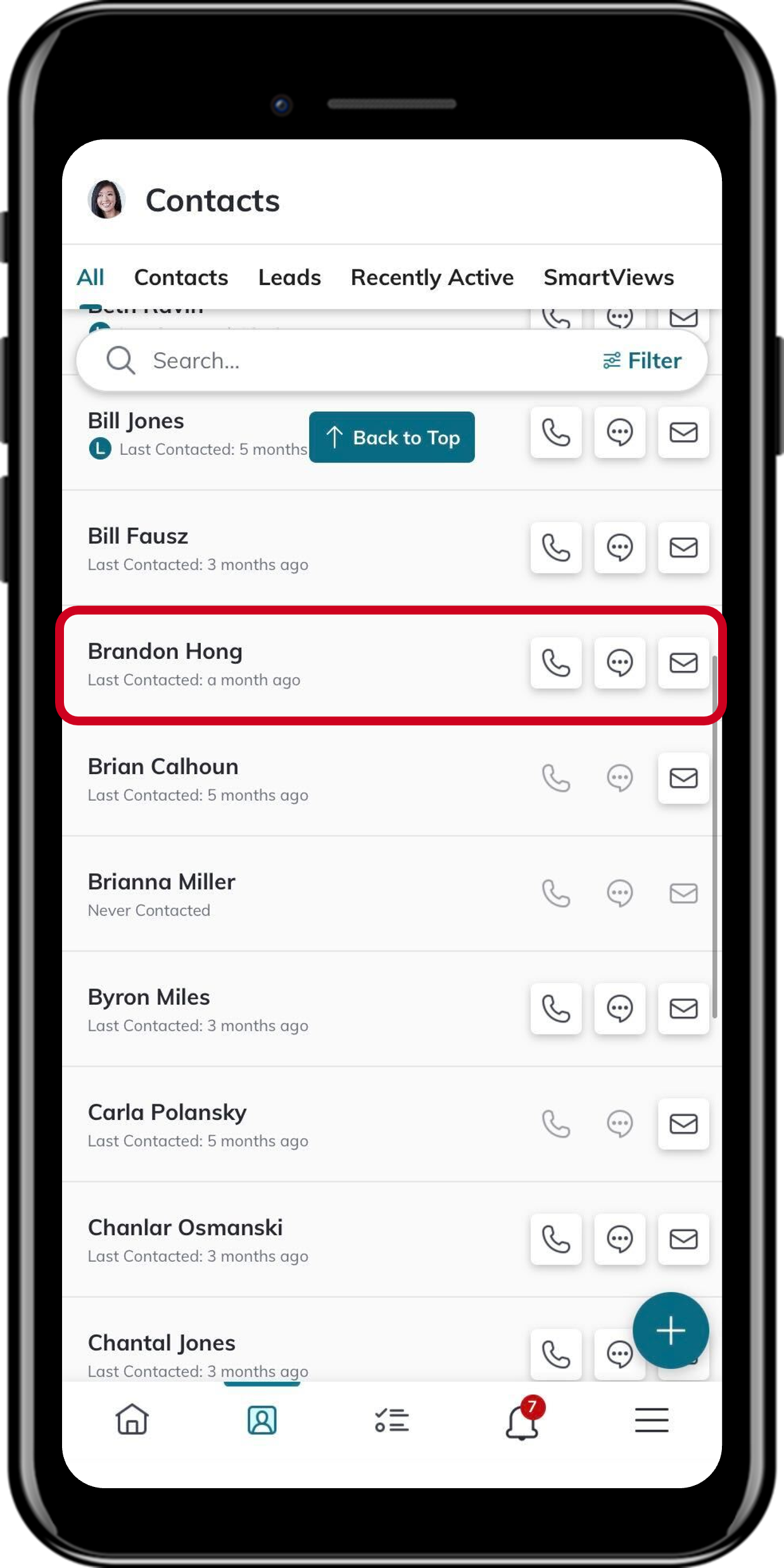 You can also filter or sort your contact list to target certain criteria (e.g. Sort order A-Z, Tags, etc.)

4. Tap Add/Remove Tags.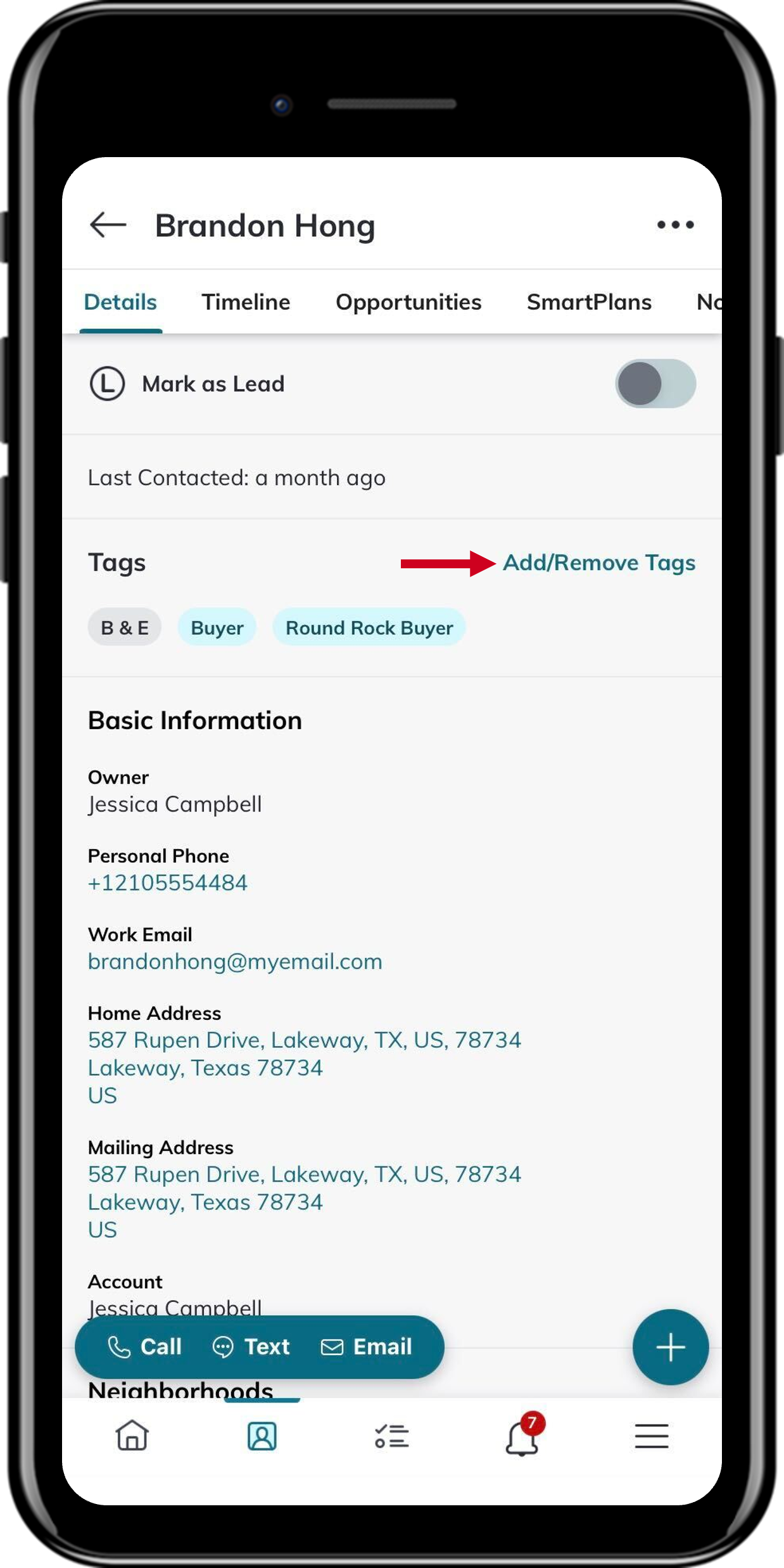 5. Select tags to add by tapping the empty checkbox by the tag name. Select tags to remove by tapping the checked boxes by the tag name. Tap Done in the top right hand corner when finished.