A great feature with the Command App is the ability to take a Command lead/contact and save it directly to your phone. When you do this, the Command App will utilize the contact system on your phone, auto-filling with the contact information you have already added in Command, and allow you to make any changes necessary before saving to your phone.
To save a Command Lead/Contact to your phone through the Command App:
1. Log in to the Command App with your KW login credentials.

2. Tap the Contacts icon,

, on the bottom of the screen.

3. Tap on the desired contact name.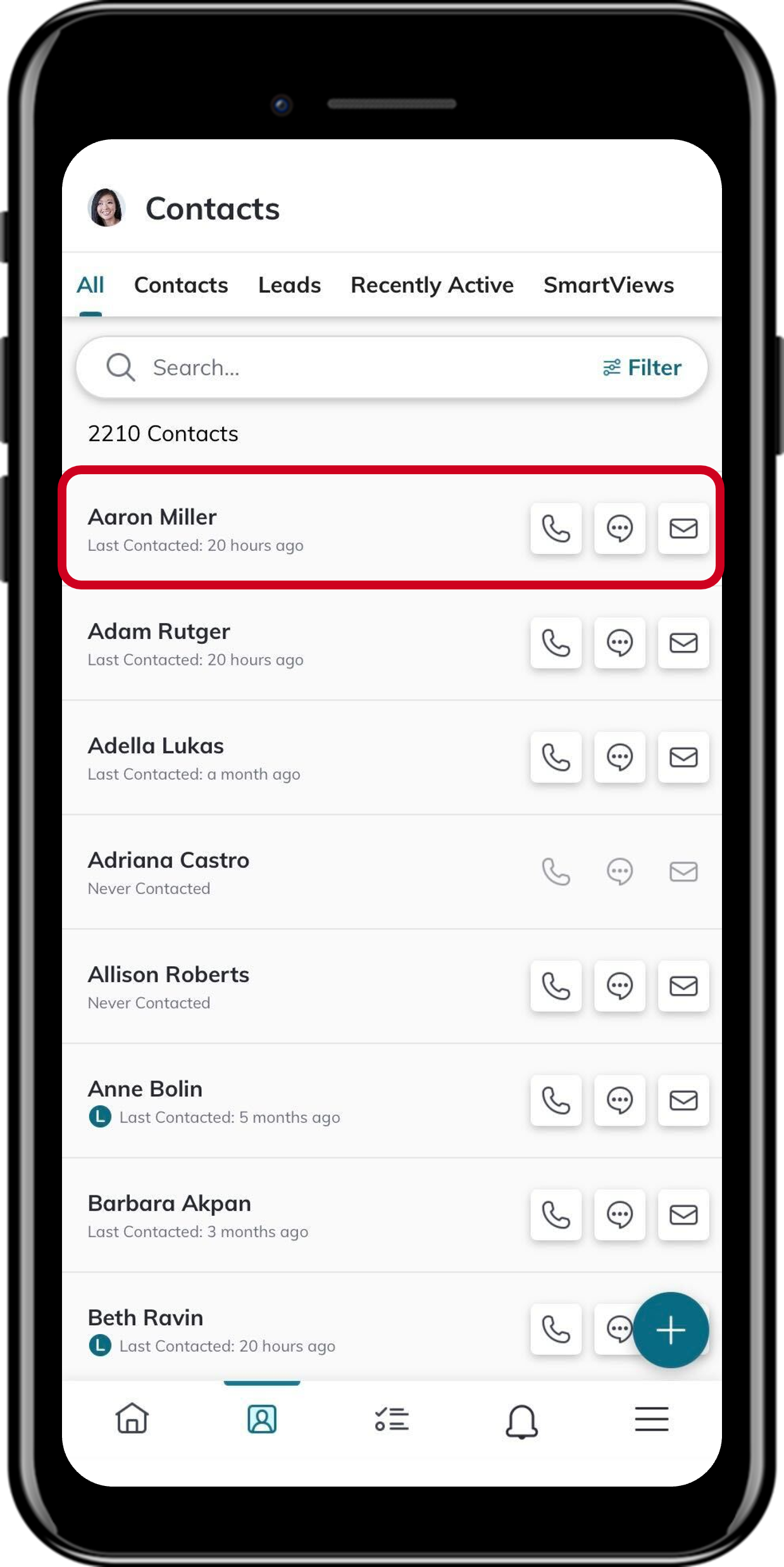 4. Tap the three dots in the top right hand corner of the screen and select Save Contact to phone.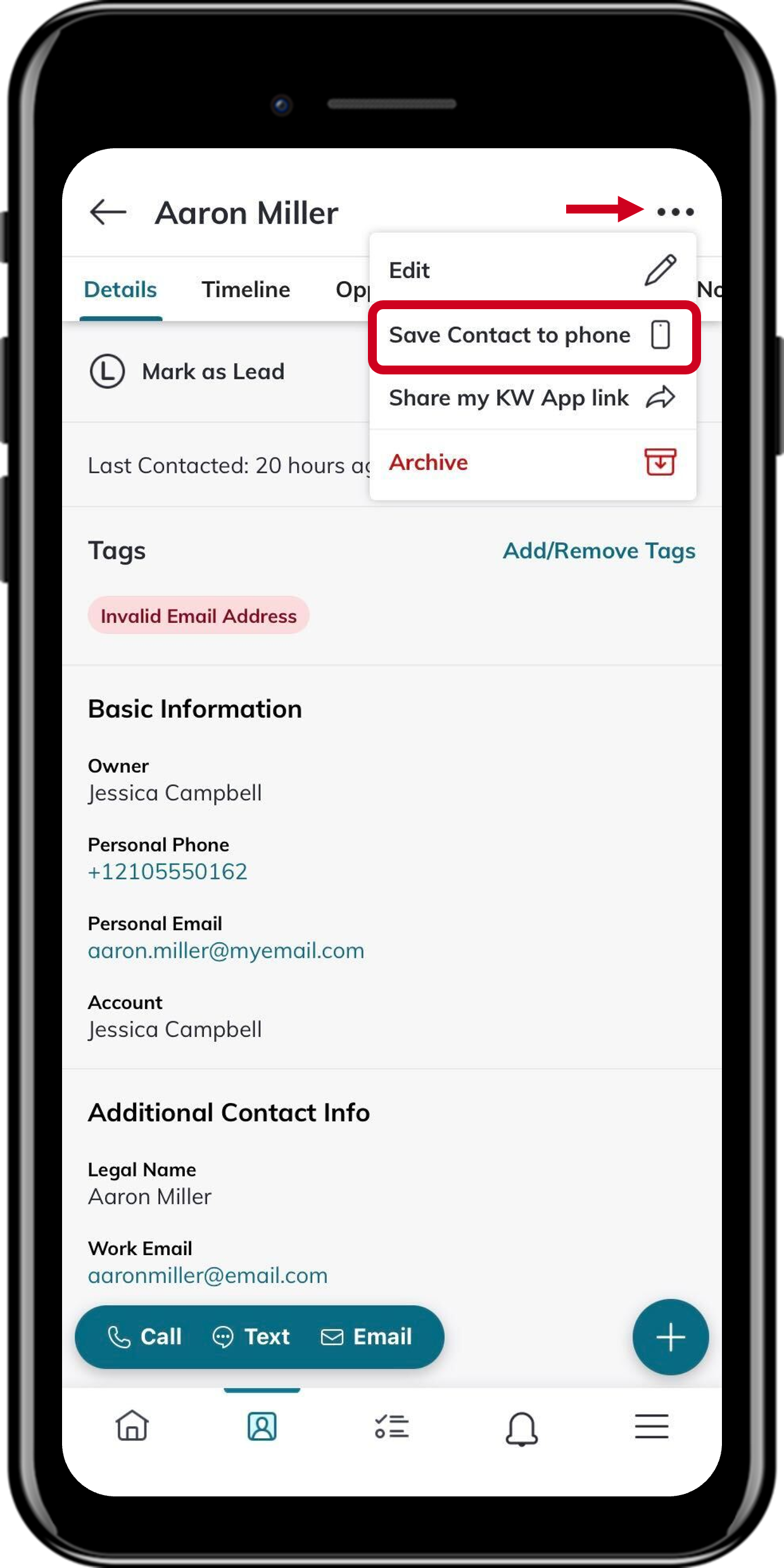 6. You will be directed to the native contact app on your mobile device where you will be able to enter in additional information for the contact if need be. When you're done, tap Done or Save depending on what kind of device you have.