Sometimes you need to remove a contact from your database, maybe they are non-responsive or they don't want to be reached out to. Whatever the case might be, the Command App gives you the ability to first archive contacts, and then to fully delete them on Command desktop once you are sure. You can also restore archived contacts on Command desktop as well.
To archive a lead or contact with the Command App:
1. Log in to the Command App with your KW login credentials.
2. Tap the Contacts icon,

at the bottom of the screen.
3. Tap on the desired contact.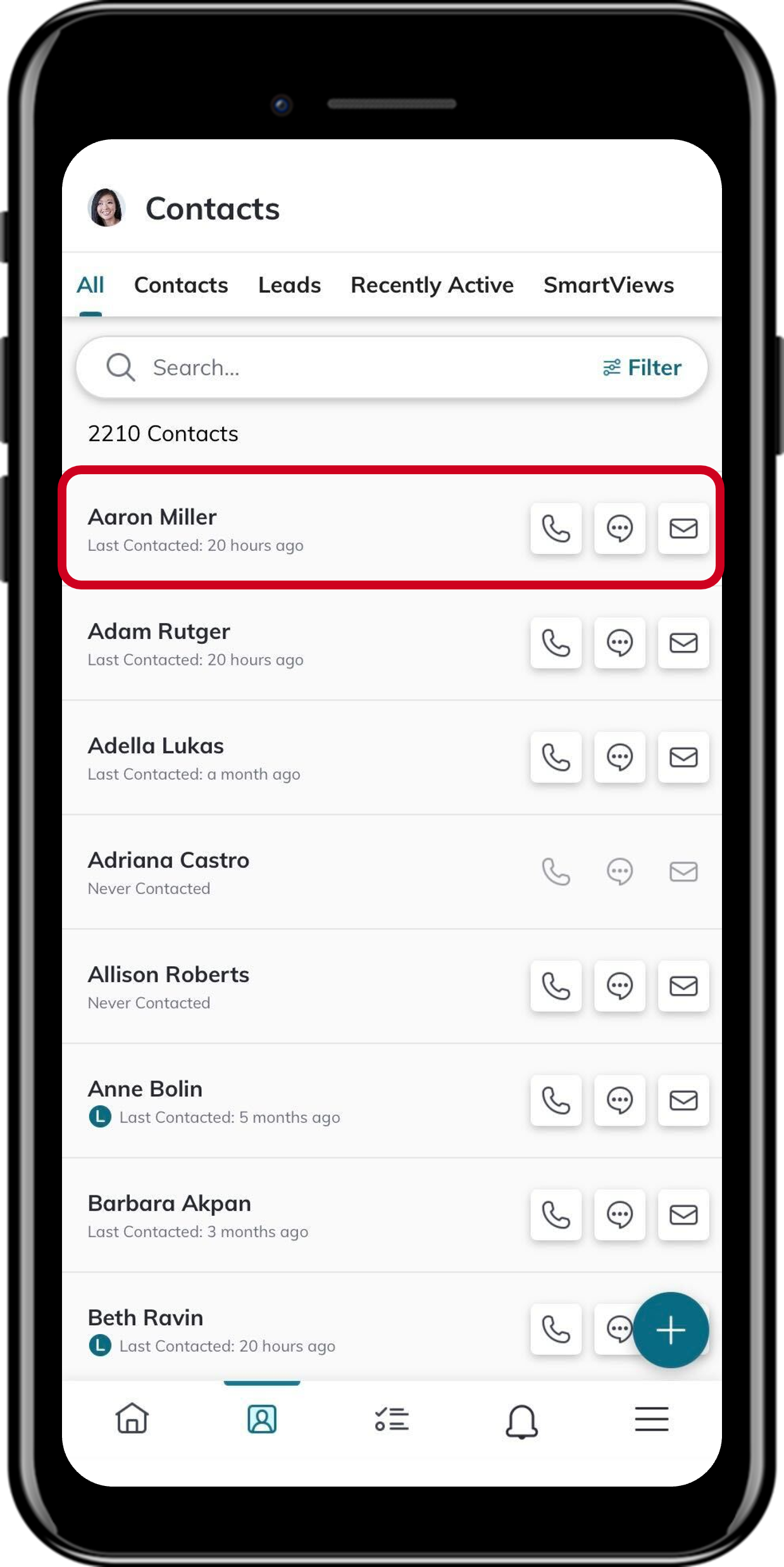 3. Tap the ellipses icon and select Archive.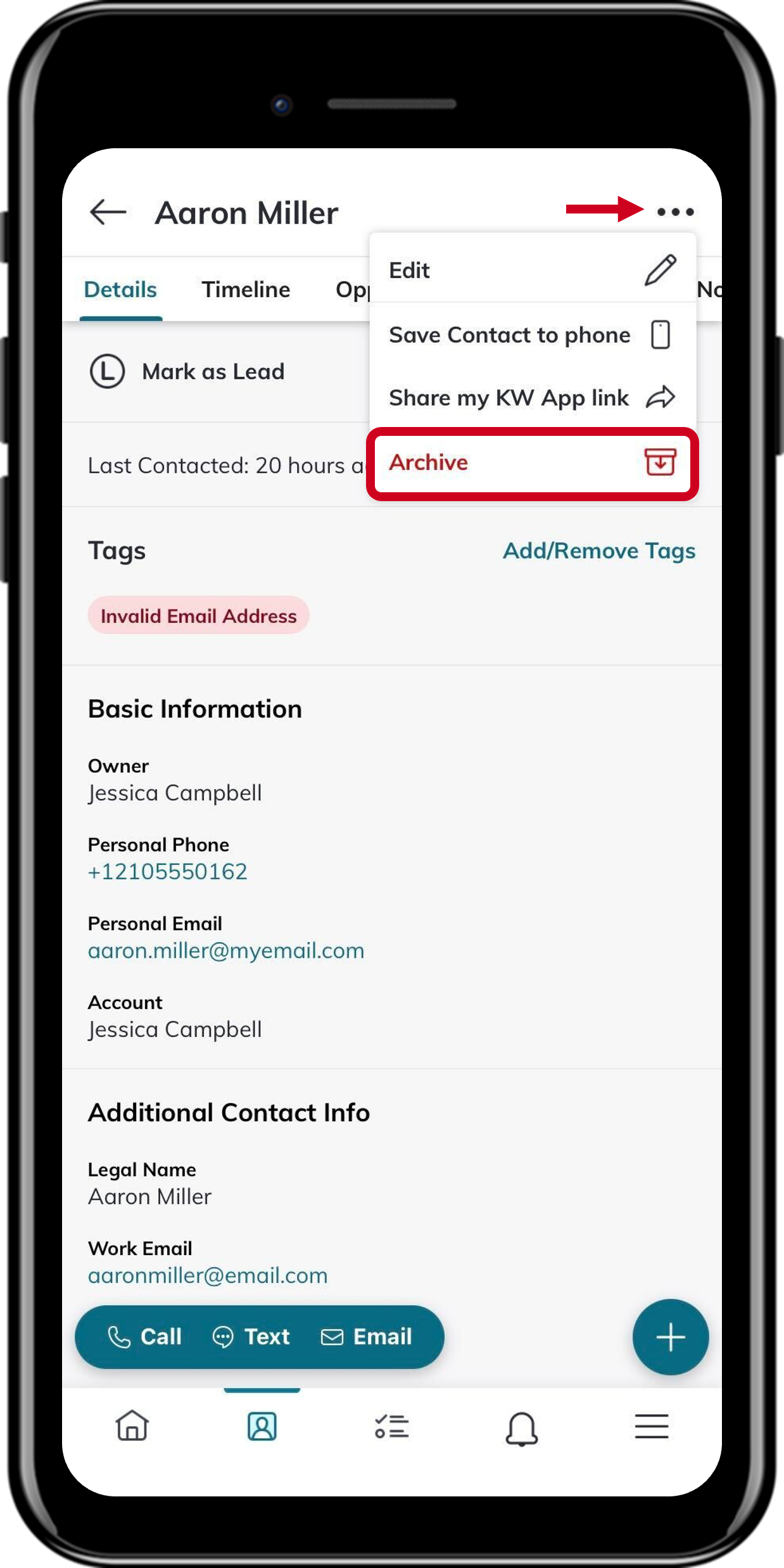 4. Tap Archive to confirm.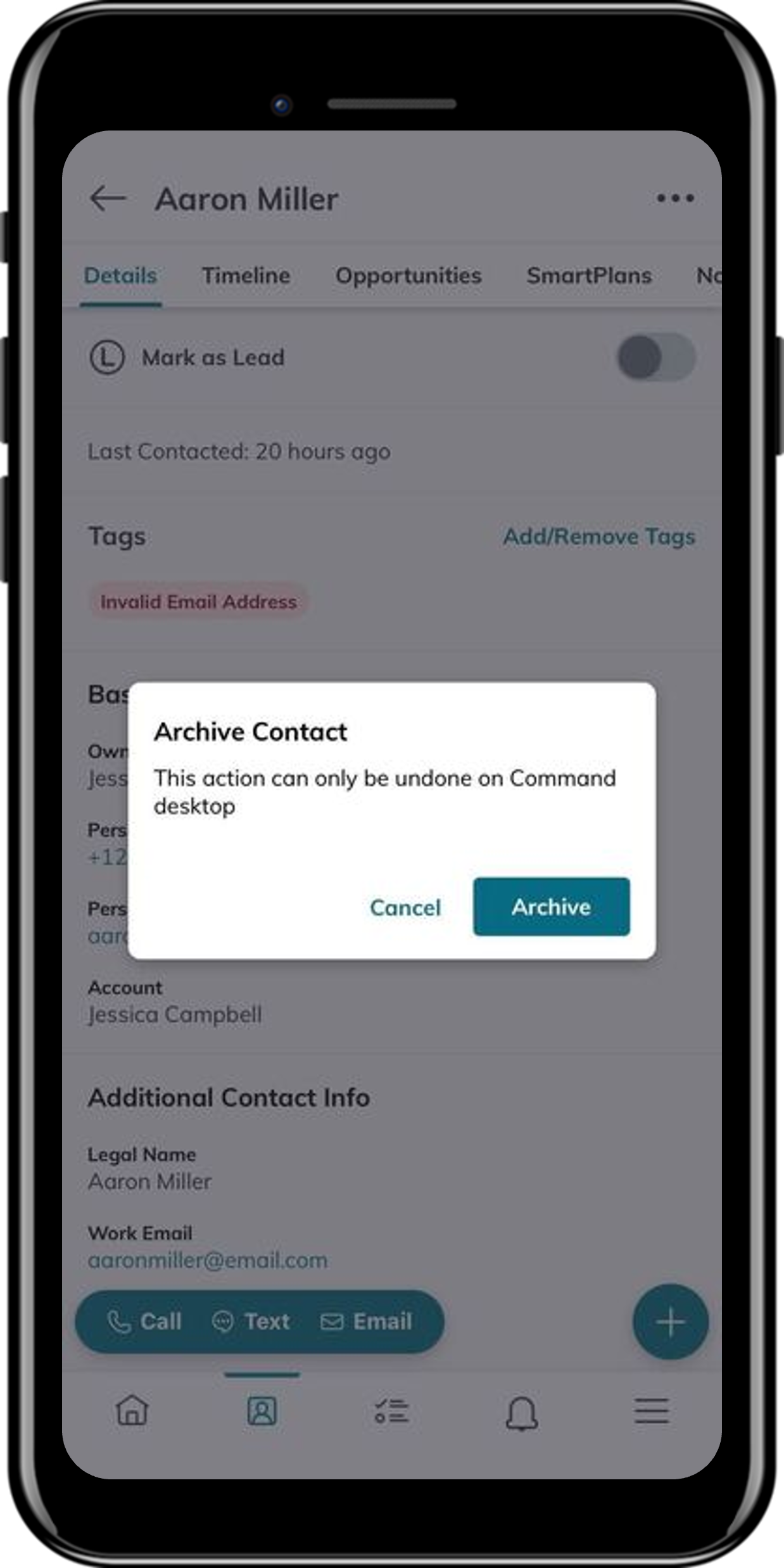 If you need to permanently delete the contact or restore the contact you can do so on

Command desktop

.