1. Log in to https://agent.kw.com with your KW login credentials.
2. Click Command MC.
3. Click the Recruits icon,

, on the left sidebar,
Filters
1. When looking at your recruiting pipeline or the recruit management page, click the filters icon by the search bar.

2. When the filters fly-out menu appears on the right side of the page, select the filters from the drop-down lists. To remove filters, click on each to remove them individually or click Clear All at the bottom of the fly-out menu to remove all of the filters.
3. Click Apply when done.
Create SmartViews
Once you have a filters setup that you know you will use on a regular basis, you can save this as a SmartView. This will allow quick access to that set of filters without having to reset them each time:
1. In the SmartView drop-down, click the Create button.
2. Name your SmartView, check the Set As Default SmartView checkbox, only if you want this to be the view that shows up by default every time you access your contacts, then click Create.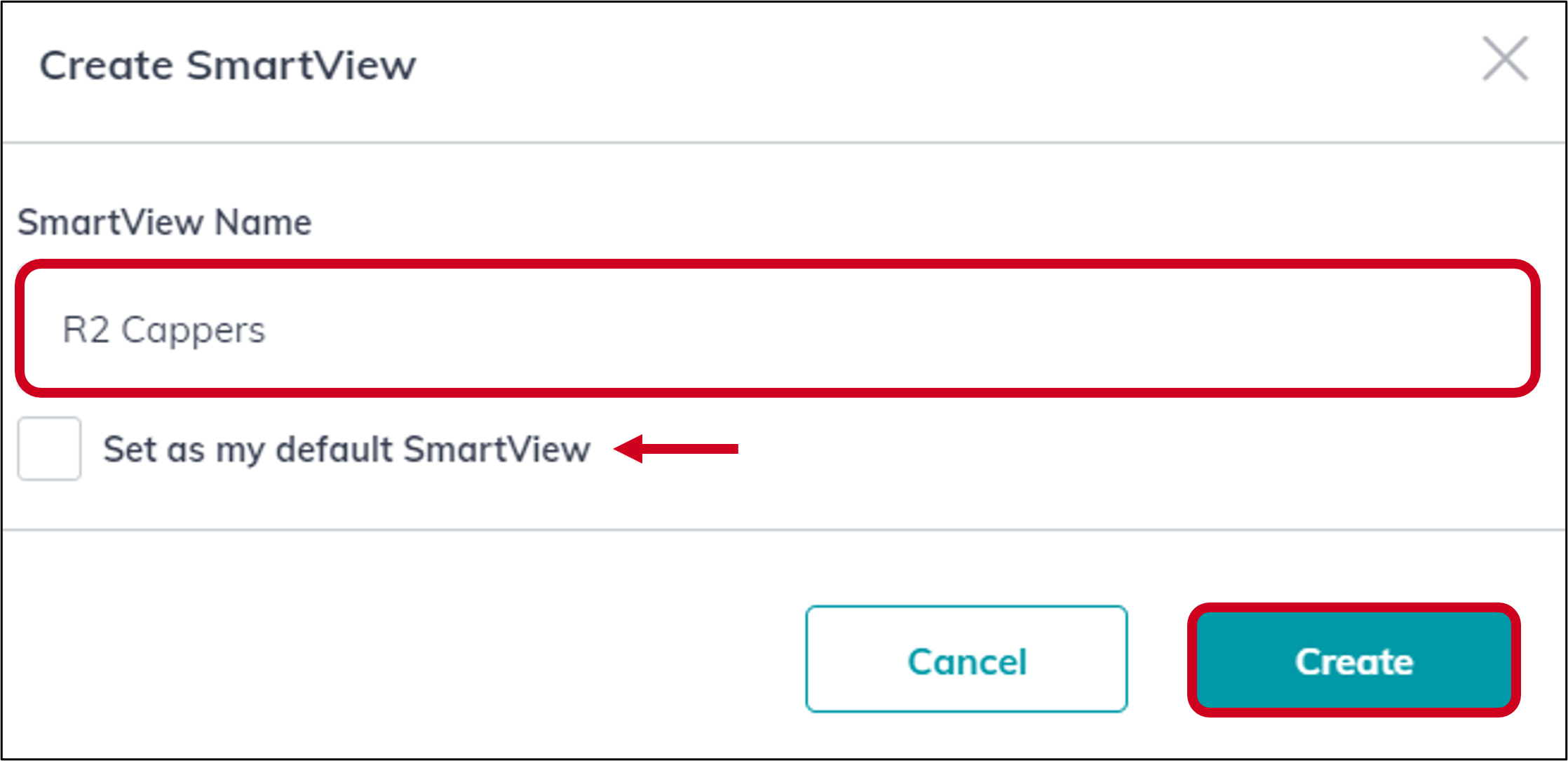 Now that this SmartView is saved, you can access it easily by clicking the SmartViews drop-down at the top of your contact list, and choose it from the drop-down list.
Edit SmartViews
1. Once you have made any changes to the current SmartView you are using, you will see a new button show up next to the SmartView drop-down. Click Update.
2. You can also click the SmartViews drop-down and click Manage SmartViews.

3. From here, you can select your default SmartView, edit the name of any SmartView, or delete any of the SmartViews in the list.