Earnnest is a secure, convenient, digital payments platform that allows for a fully digital transfer of funds in real estate transactions. With Earnnest you can complete earnest money transfers digitally in minutes, saving you and your clients time and effort, while allowing you to avoid failed payments, delays, and fraud.
Keller Williams has partnered with Earnnest to bring you secure and convenient digital earnest money deposits, allowing you to request and receive payments at any time, from anywhere. You can quickly and easily set up an account with Earnnest, then you will be able to utilize the Earnnest + Command integration to send earnest money requests through buyer or listing Opportunities in Command.
To create an Earnnest account:


1. Go to https://earnnest.com and click Sign In, at the top right of the page.

2. Enter the email address you want associated with Earnnest, then click Continue.
It's recommended to use the email address associated with the KW Marketplace, for reasons around future development for this integration. If you want to use a different email address, you have the option of editing the email address associated with the Marketplace.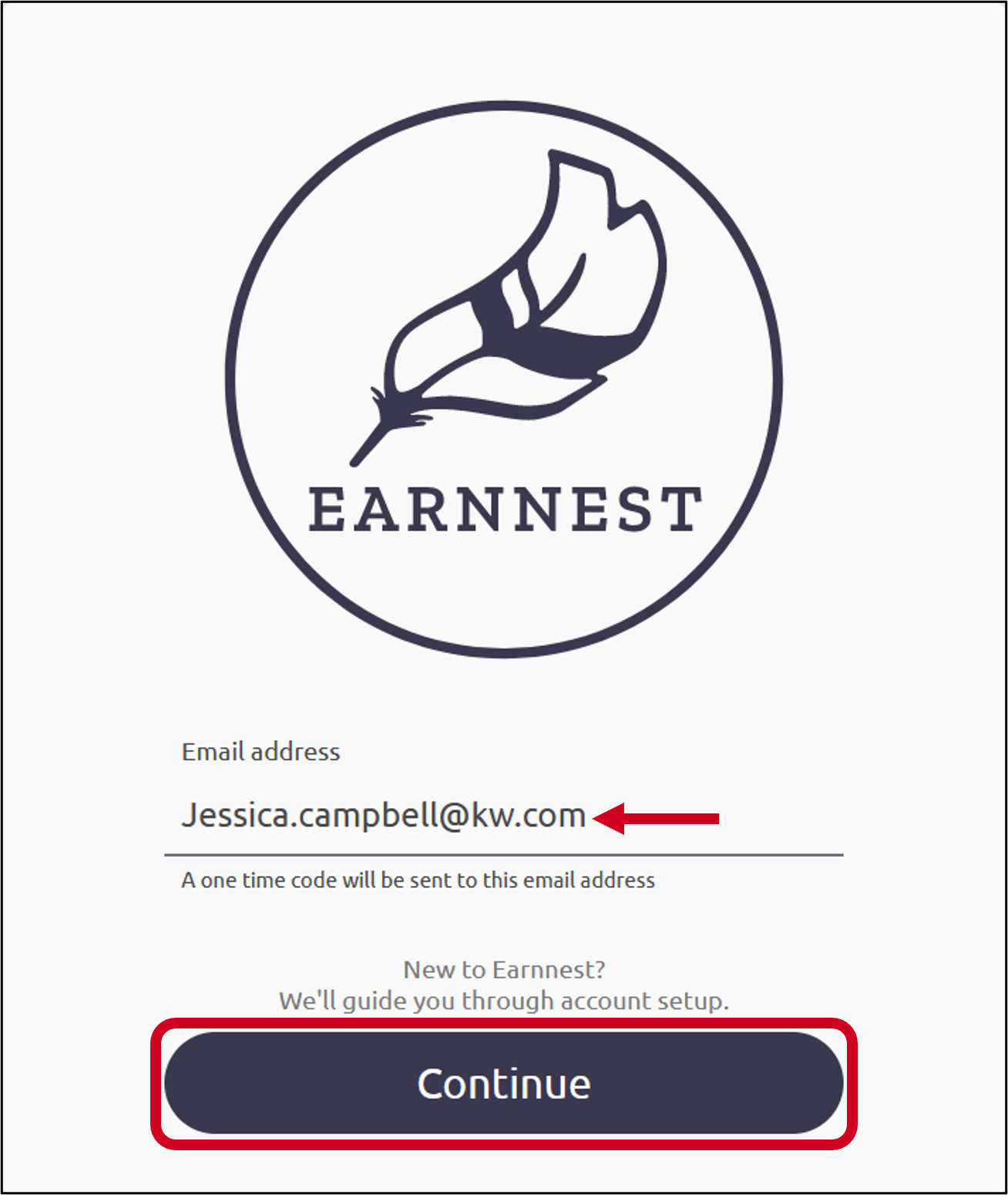 3. You will then receive an email from support@earnnest.com which includes a one-time 6 digit code that you will use to verify your email address. Copy that code and enter it into the next screen you see, on the Earnnest portal, then click Continue.
This code expires after 5 minutes, so be sure to use it quickly.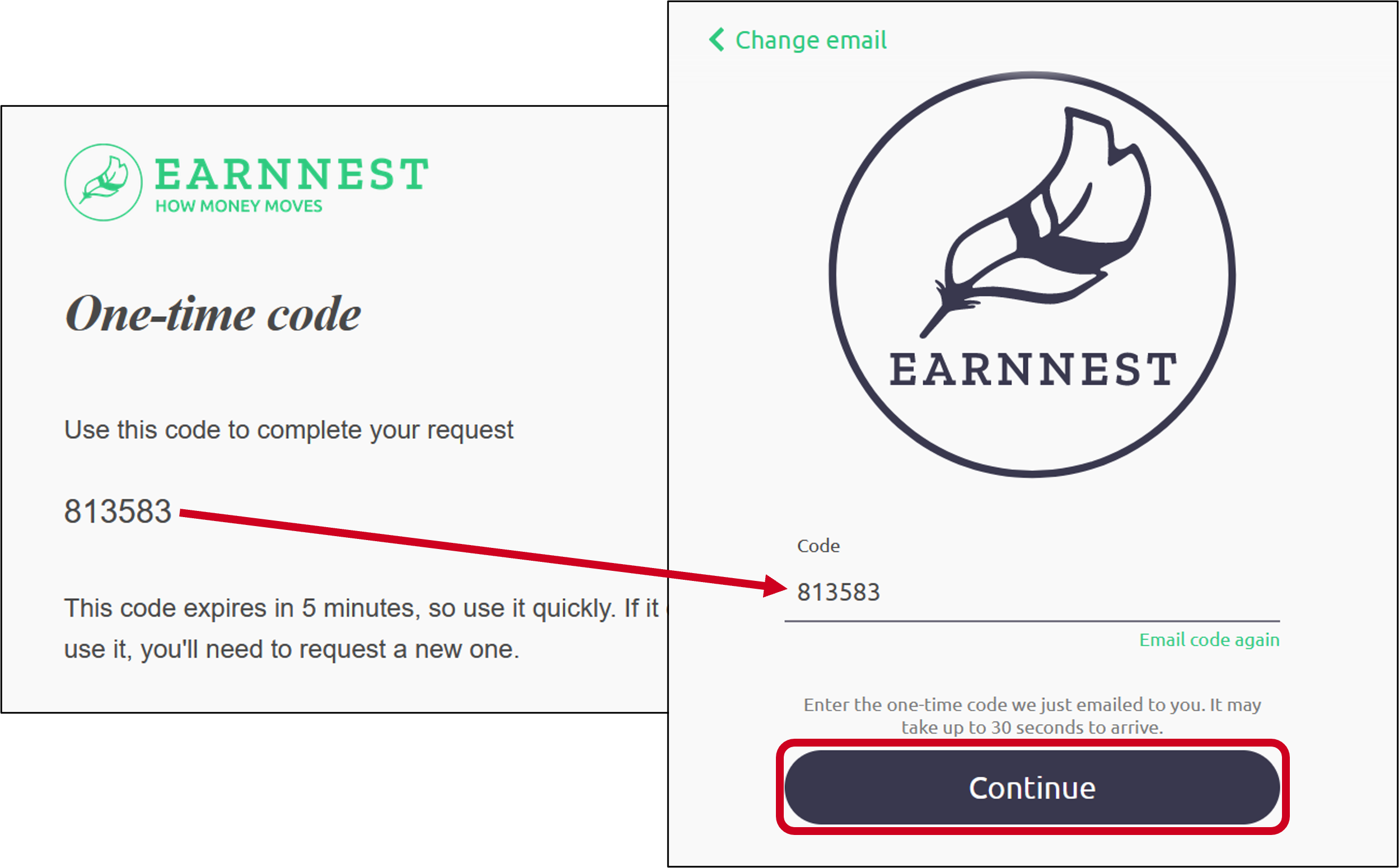 4. Once your email is verified, a screen will appear that will have you enter your first and last name, as well as you phone number. Click Create.
The phone number you enter here needs to be a phone number that can receive SMS text messages. You will verify this phone number via text in the steps below.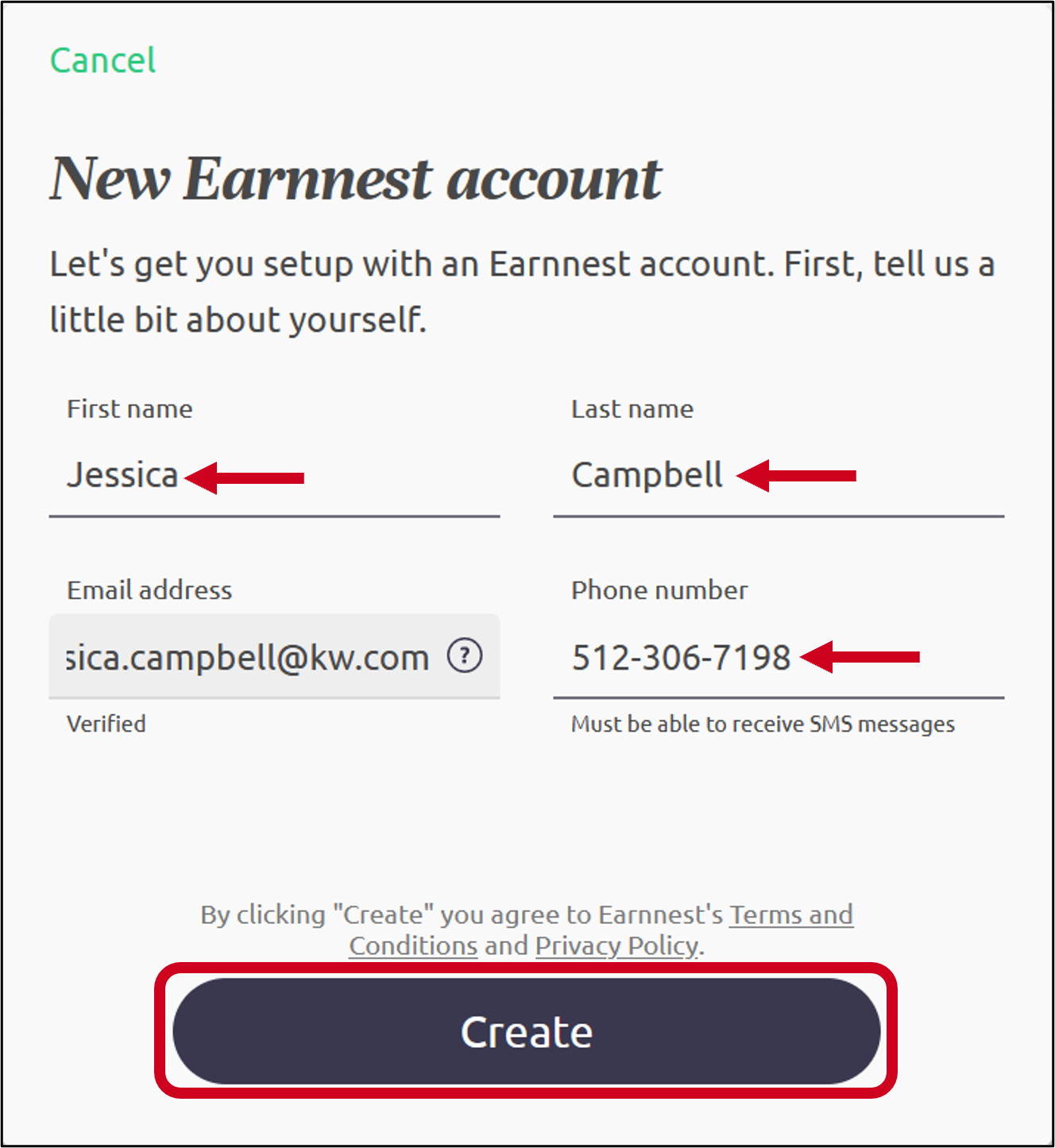 5. Re-enter your phone number to verify that you entered it correctly, then click Continue.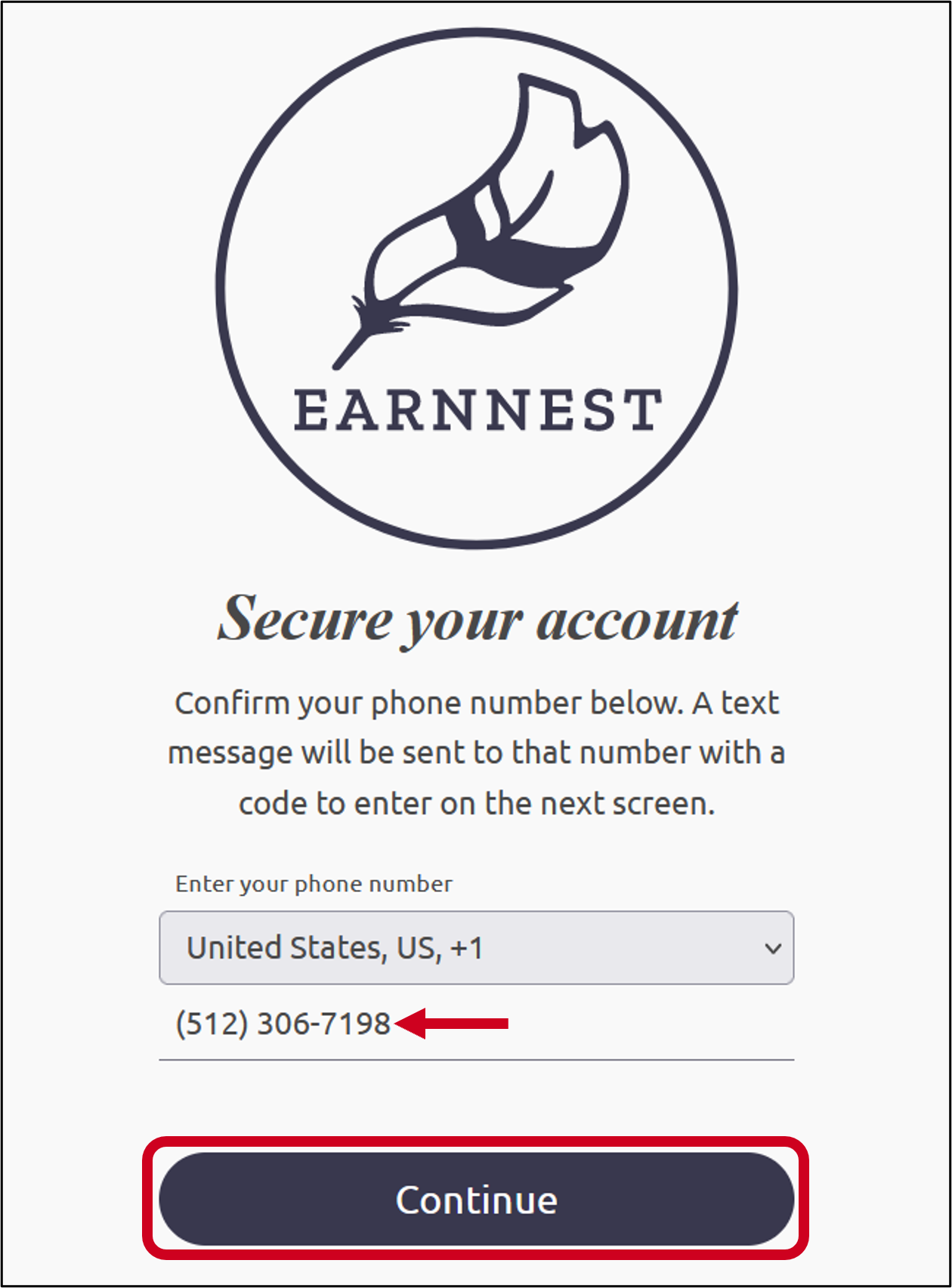 6. You will receive a verification text message from Earnnest, enter the one-time 6 in the next screen, then click Continue.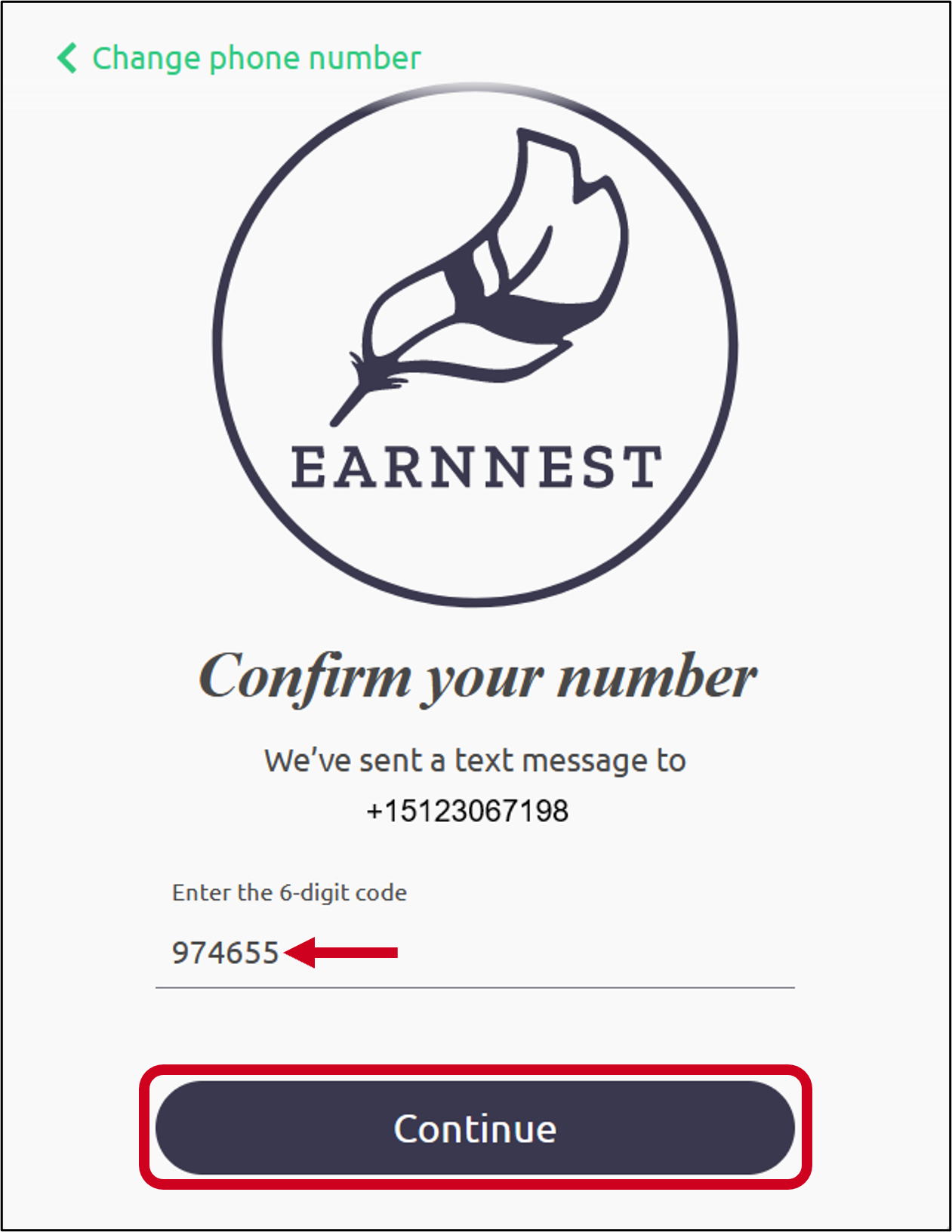 7. Finally, the system will ask what type of account you need. Select Register as an Individual, then click Continue.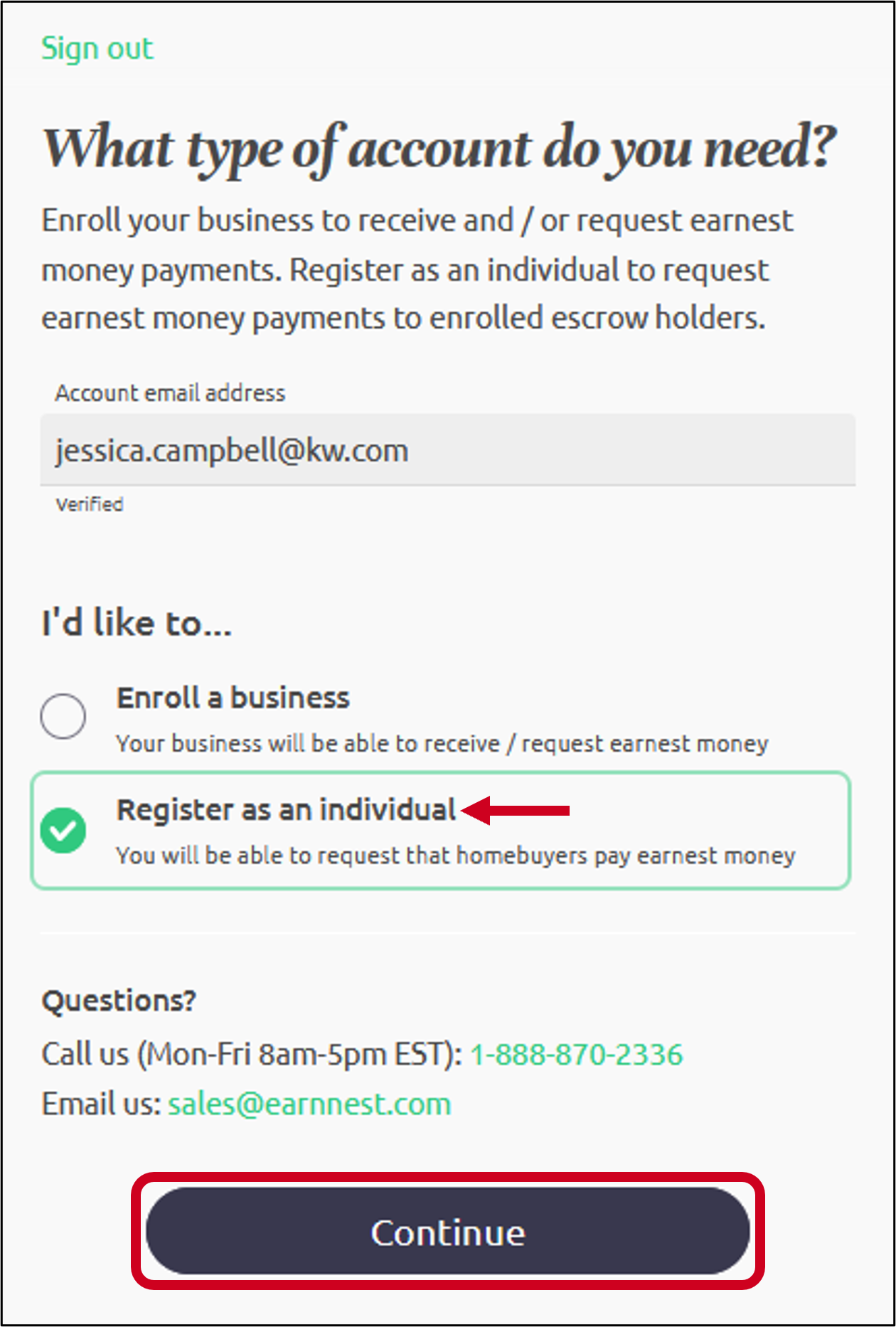 8. Click Begin.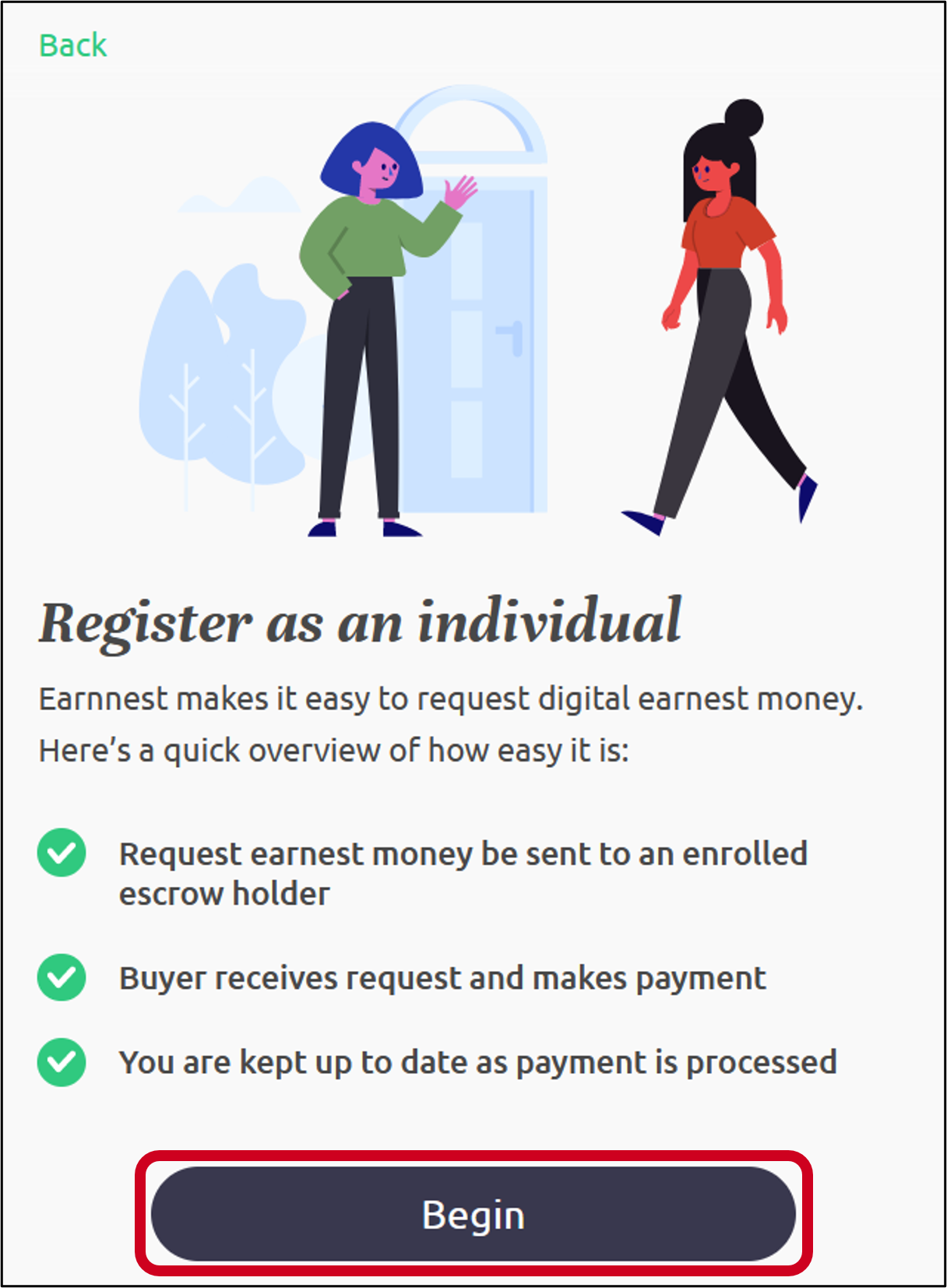 9. At the top right of the page, click the menu button, then click Logout.
You can now close the window and you'll be ready to start sending digital earnest money requests through Command.