If an agent hasn't quite earned in to the Luxury program, but there are mitigating circumstances around this, the Market Center has the ability to submit a Luxury Agent Exception Request to the region for approval. Once approved, that allows the agent to join the KW Luxury community without having exactly earned in. This might be done with an understanding that certain criteria must be met by the agent, within a certain date, but the tool has added the agent to the community for a 24 month basis.
In this situation, the Market Center has the ability to remove agents from the KW Luxury roster. Once removed, the agent's luxury transaction unit counter resets to zero, and the agent will have to work to fully earn in to the program.
To remove an agent's Luxury status in Command MC:

1. Log in to https://agent.kw.com with your KW login credentials.

2. Click Command MC at the top of the page.

3. If you have Regional and Market Center roles or have leadership roles in multiple Market Centers, click your name, at the top right of the page, and ensure the correct Market Center profile is selected.

4. Click the Directory icon,
, on the left sidebar.

5. Click the Offices tab, at the top of the page.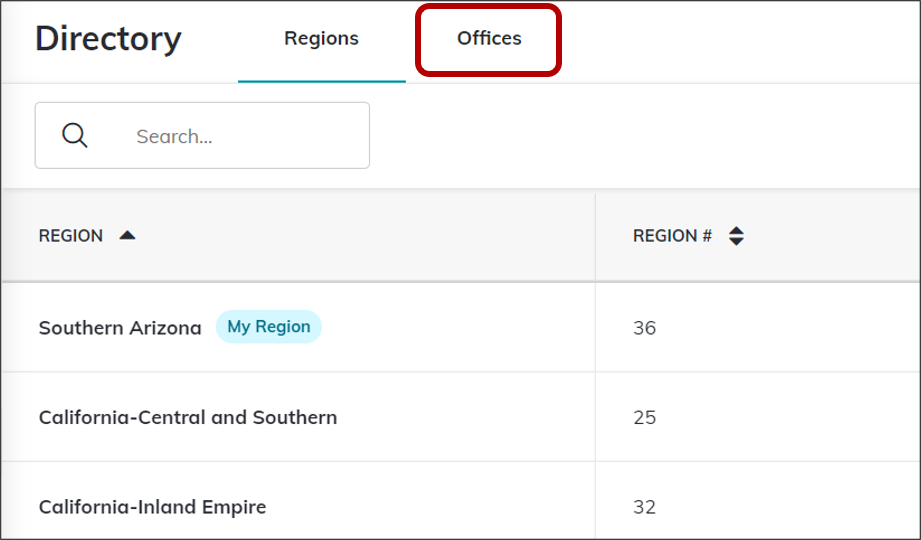 6. Click on your office name.

7. From the Luxury portal, locate the desired agent, click the corresponding ellipses icon,

, and click Remove Luxury Status.
Once removed, that agent will immediately lose access to all of the benefits of being a member of the Luxury community.