1. Log in to agent.kw.com with your KW login credentials.


2. Click the SmartPlans icon,

, on the left side of the home page.


3. Find the SmartPlan in the list, and in the Contacts column, click the view icon,

, next to the number of contacts on that plan.

4. A menu will appear, with the list of contacts that have been added to this SmartPlan. Check the box next to the contacts you want to remove/unsubscribe, and click Confirm Unsubscribe, at the bottom of the menu.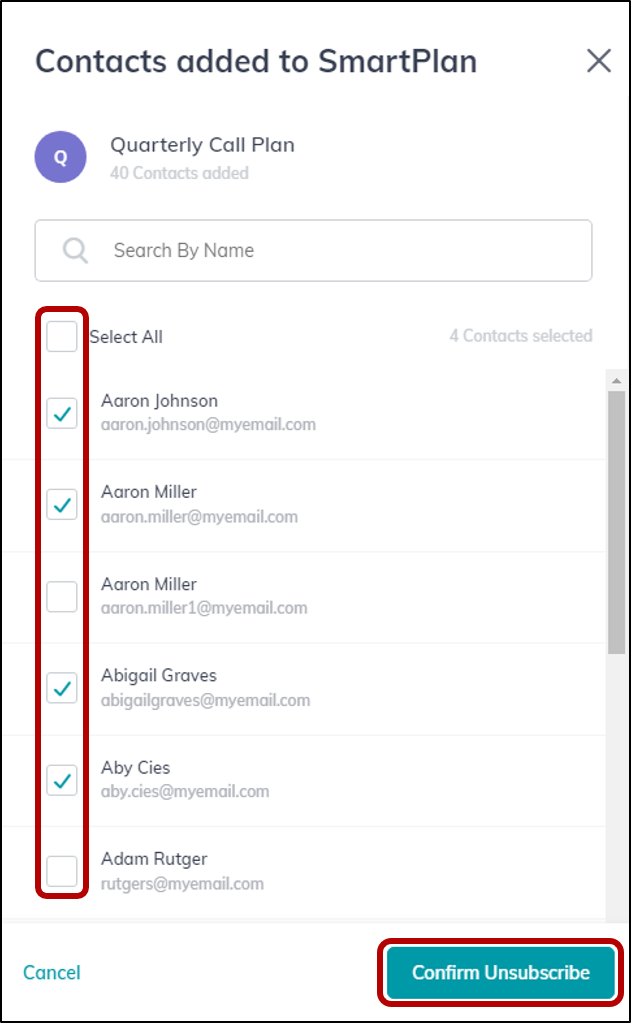 5. A confirmation screen will appear, click Confirm.