Keller Williams has partnered with Twilio to enable agents to send text messages to contacts through Command. In addition to that, agents are also able to set up call forwarding through Twilio. After call forwarding has been set up, agents can come back and change the call forwarding number if necessary.
To learn how to set up call forwarding for Twilio, visit: Set Up Call Forwarding for Twilio.

The cost to set up call forwarding is 6 credits. This is a one time charge.

Any forwarded calls using a +1 country code will cost 3 credits per minute.

All other country codes will cost 5 credits per minute.

Calls from the following countries codes are not forwarded: Australia (+61), Colombia (+57), Vietnam (+84), and the Philippines (+63)
To learn how to edit the call forwarding number for Twilio, follow the steps below:
1. Log into https://agent.kw.com with your KW login credentials.

2. Click your name at the top of the screen and select Settings from the drop-down.

3. From the Connected Applications page, navigate to the Twilio application and click Manage.


4. Click Edit Call Forwarding Number.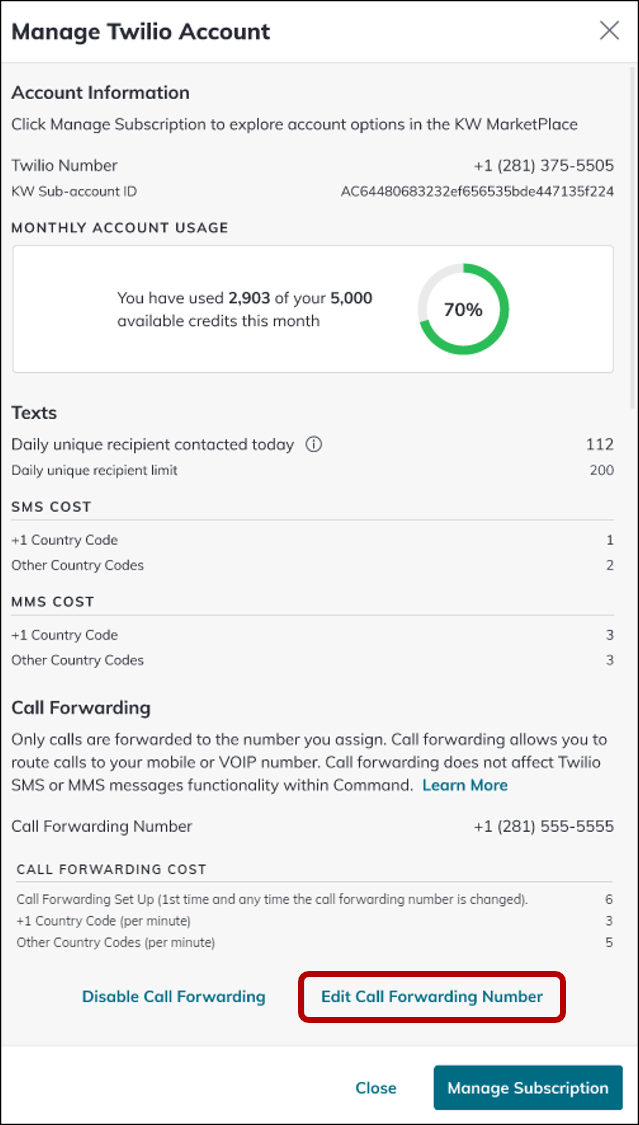 5. Enter the desired phone number, click the checkbox acknowledging the costs for call forwarding, and click Assign Number.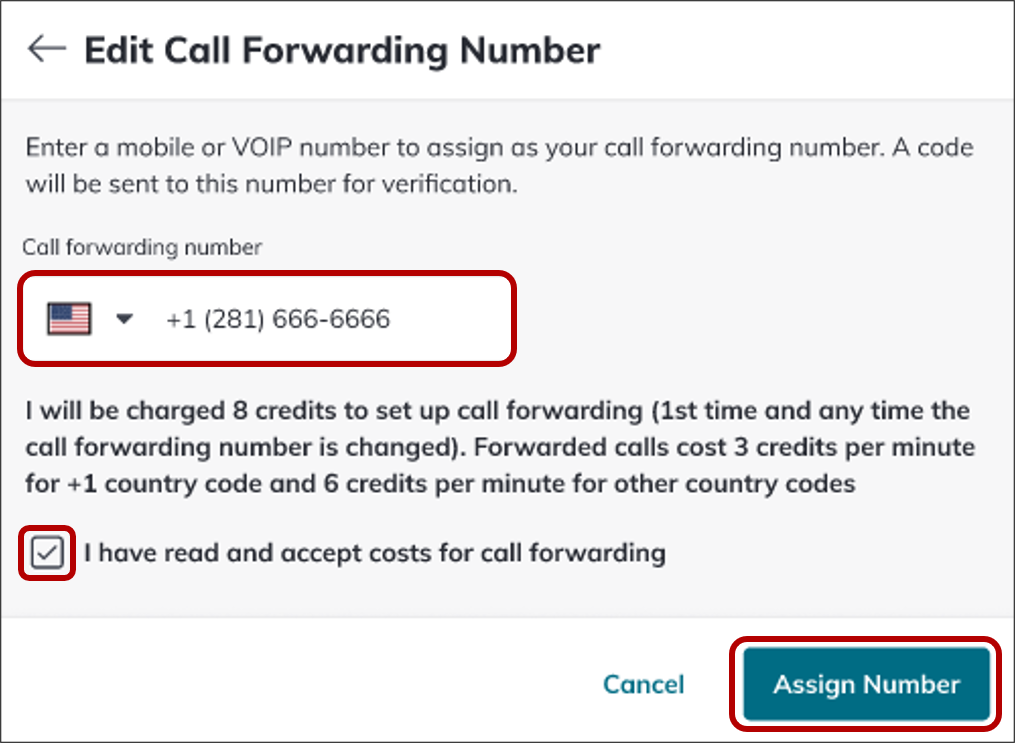 6. A verification code will be sent to the phone number that was entered. Enter the verification code and click Verify Number.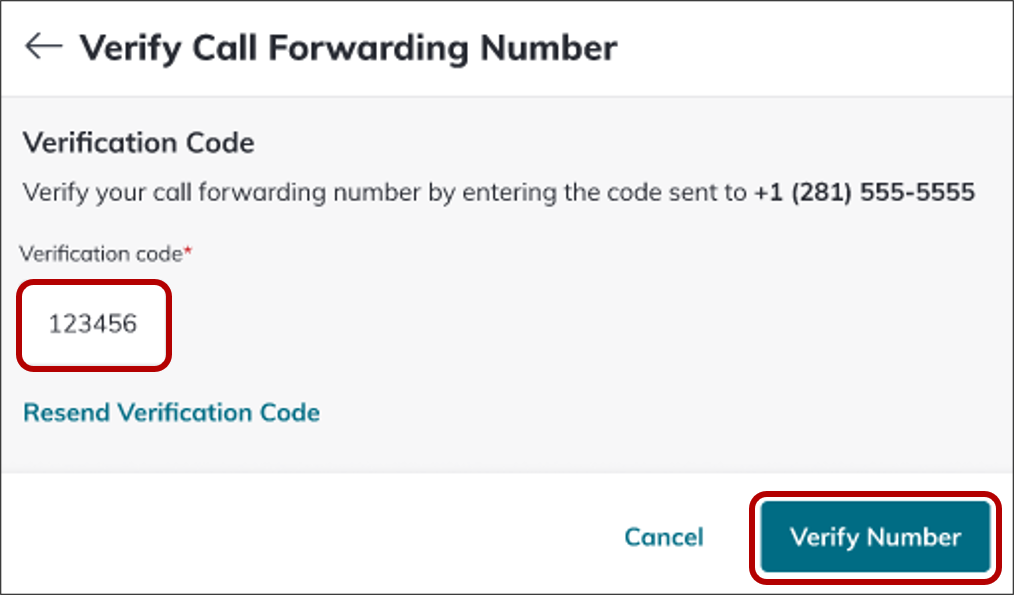 7. A banner will appear notifying that you have successfully assigned the call forwarding number for your Twilio account.