If you have a Gmail account that you use to contact your clients, you can track those interactions from within their contact record in the Contacts applet. In order for that to happen, you will need to connect the Gmail account that you use with clients to Command.
Once the account is connected, Command will then look at the primary email of your contacts and log every email between the connected Gmail account and your client's email addresses for the past two weeks or so. Then, going forward, emails you send to your contacts will will be automatically logged in the contact record, in Command, where you can click to access the email.
To connect your Gmail account to Command:
1. Log in to https://agent.kw.com with your Keller Williams login credentials.

2. At the top right of the page, click your Name, then select Settings from the drop-down.

3. Navigate to the Productivity section and click Connect Account beside the Gmail connection.

4. You will be directed to the Gmail Sign In page where you will enter your Gmail login credentials.

5. On the next screen, click Allow to give the Keller Williams API access to this Facebook account, in order to send data from Command to Facebook.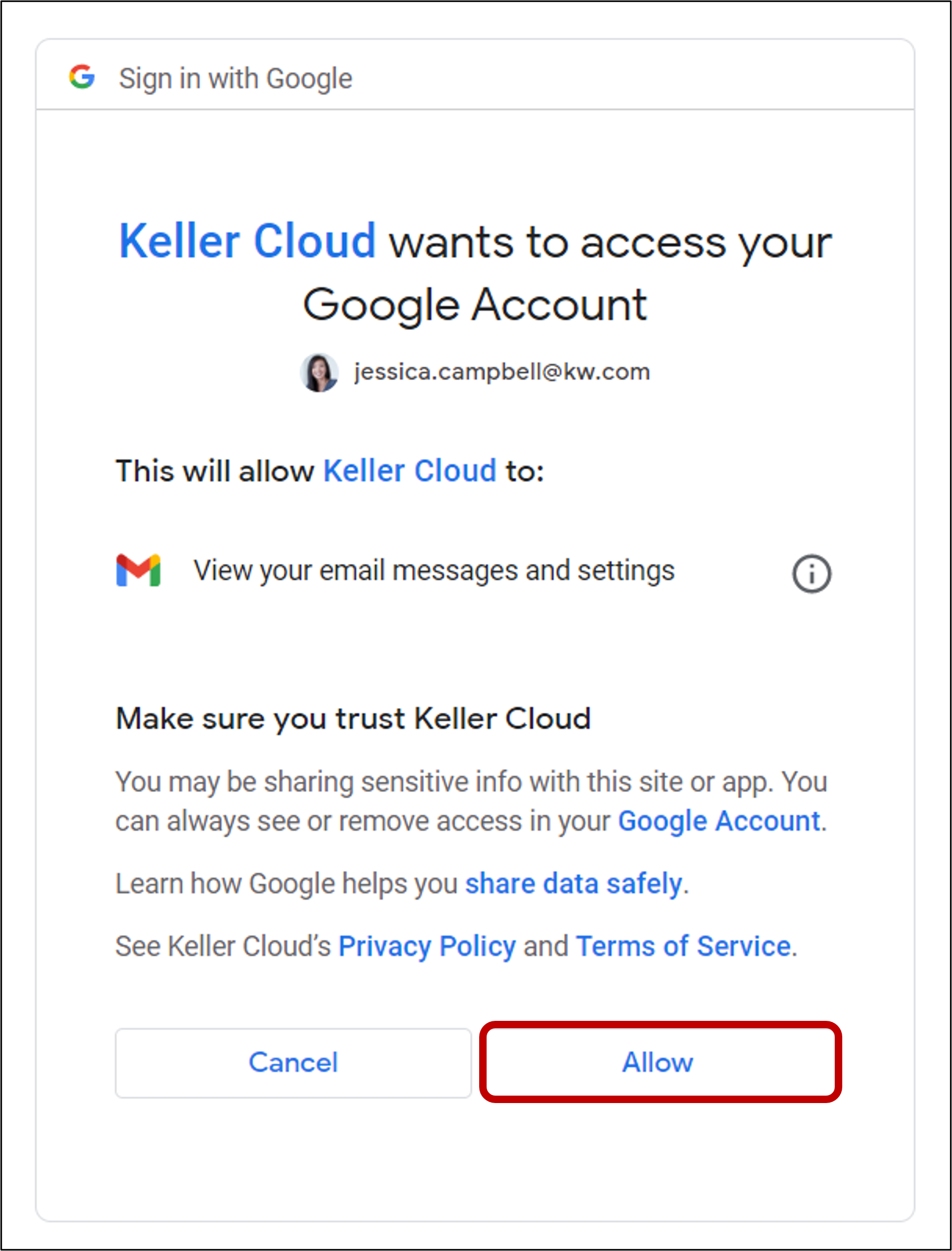 As mentioned earlier, once the Gmail account is connected the system will log every email between that account and the primary email address of the client. If you click the View Email link, you will be directed to the email in that account.